Emergency Services
Providing service to patients experiencing problems including stroke and heart attack.
Emergency Department's Stroke Prevention Clinic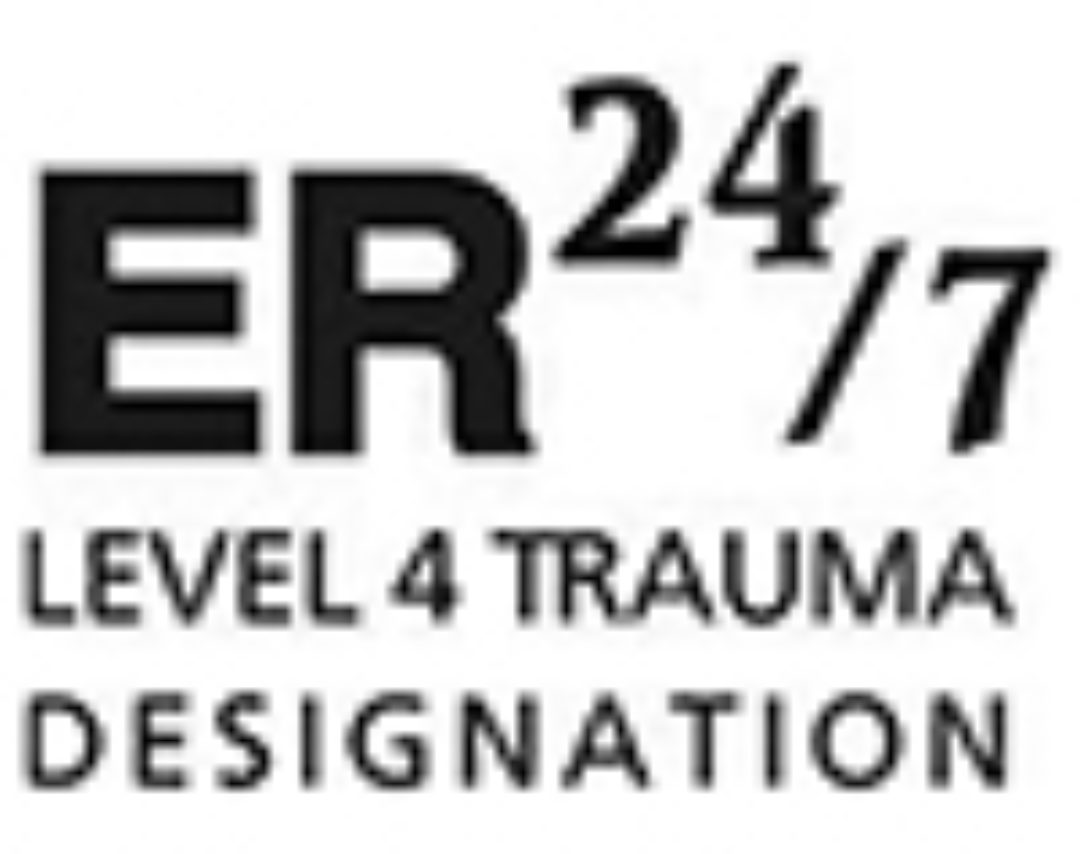 A transient ischemic attack (TIA) can be a warning sign that someone is in danger of having a full stroke, and occurs when the blood supply to the brain is blocked for a short time. The brain malfunctions temporarily and then usually returns to normal with no permanent damage. Sometimes, however, permanent damage to brain functions, such as short term memory loss, can occur.
"When a patient comes to the Stroke Prevention Clinic, a nurse reviews their health history to suggest lifestyle changes that could help prevent a full stroke in the future. A neurological exam is performed and the neurologist reviews any tests the patient may have had done recently, such as a CT scan, carotid ultrasound, or MRI. The patient does all this at MGH&FC's Stroke Prevention Clinic, where the neurologist and patient talk face-to-face via tele-robot. The neurologist then gives follow-up orders and information. The stroke clinic visit is then followed up by the patient visiting their primary care provider," said Nelson, adding that "helping to ward off a full stroke is the Clinic's main goal, as well as providing services that patients once had to travel to Olympia to receive".
Nelson explained that a patient will receive follow-up phone calls at one month, three months, six months, and one year following their first visit to the Stroke Prevention Clinic, to see if they've had additional TIAs or strokes, and to make sure they are following their plan to reduce the risk of another stroke. It is also a check to see if they need further support or resources to help accomplish their goals.
"So far, we've received really great patient feedback for the program because of the one-on-one care and personal education we provide for the patients," Nelson added. A Stroke Prevention Clinic appointment lasts about an hour and includes a lifestyle assessment.
"We start with small lifestyle changes, choosing one thing to work on so the patient doesn't get overwhelmed. They decide what to work on and we help them with it," Nelson said. Suggestions for change may include to stop smoking, lose weight, or to add daily exercise to their routine – all of which help decrease stroke risk.
"I think the biggest advantage of our stroke clinic is that people are getting in for care much faster. It's also cost effective having all of their tests done at once, and in one place. A patient can have their MRI, ultrasound, CT scans, and lab tests all here at Mason General, and usually in one visit instead of having to make multiple appointments. You're not likely to get that kind of patient-centered care at any other area hospital," Nelson concluded.
With an emphasis on 'prevention,' MGH&FC's TIA Clinic was recently re-named the Stroke Prevention Clinic.
If your blood pressure is high, lower it. For people over age 18, high blood pressure is a measurement of 140/90 or higher.
Find out if you have atrial fibrillation (Afib). Atrial fibrillation is an irregular heartbeat that can cause blood to pool in parts of your heart. Pooling blood can cause clots which can break away and cause a stroke.
If you smoke, stop. Smoking doubles the risk of stroke.
If you drink, drink in moderation. Heavy drinking can increase the risk of stroke.
Keep your cholesterol at a normal level. Your total cholesterol should be under 200, and your LDL or "bad" cholesterol should be between 50 and 70.
If you are diabetic, follow your doctor's instructions carefully and keep your blood sugar levels under control. Diabetes increases stroke risk.
Include daily exercise in your routine, which decreases the risk stroke.
Cut down on sodium and fat. Eating less salt and fat can lower your blood pressure and risk of stroke.
Virtual Care Clinic Service Now Available
To receive care within the comfort of your own home, please visit MGH&FC's Virtual Care Clinic.
$35 a visit.
No Hidden Fees.
No appointment needed.
Here is a partial list of common conditions treated via the virtual clinic, My Mason Virtual Care.
Cold
Flu
Pink Eye
Cold Sore
Rash
Sore Throat
Headache
Urinary Tract Infection
Frequently Asked Questions
What will happen when I arrive in the Emergency Department?
How many visitors are allowed in the Emergency Department?
What are my rights in the Emergency Department?
What are the signs of stroke?
>