Sustainability & Environmental Stewardship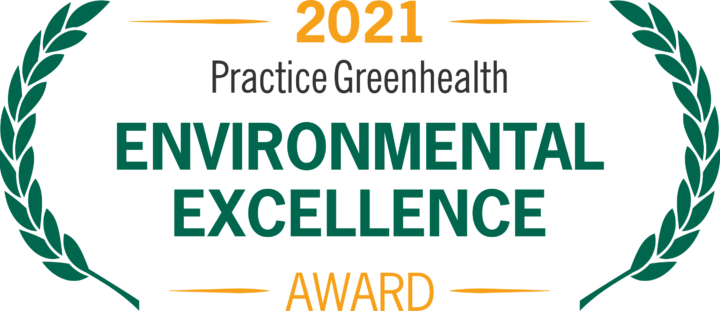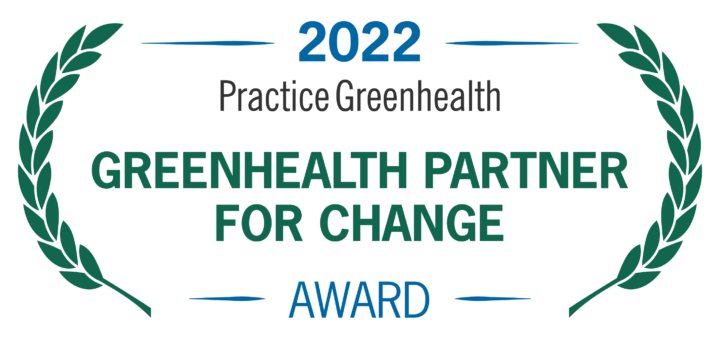 In 2020, Mason Health joined Practice Greenhealth, the leading nonprofit membership and networking organization for sustainable health care.
The mission of Practice Greenhealth is to empower its members to increase their efficiencies and environmental stewardship while improving patient safety and care.
Mason Health is the first of the Washington Rural Health Collaborative to join Practice Greenhealth. To watch the MasonWebTV interview with Scott Rich, Director, Growth & Marketing US & CANADA at Practice Greenhealth and Jennifer Capps, Chief Development & Communication Officer at Mason Health please see below.
As a network partner, Mason Health has access to tools, resources and expert knowledge that advance sustainable health care and drive change throughout the organization.
To learn more about Practice Greenhealth, visit www.practicegreenhealth.org.
In 2021, Mason Health earned Practice Greenhealth's Environmental Excellence Award. Read about the award in the October 2021 issue of SCOPE magazine.
In 2022, Mason Health earned its second PGH Environmental Excellence Partner for Change Award.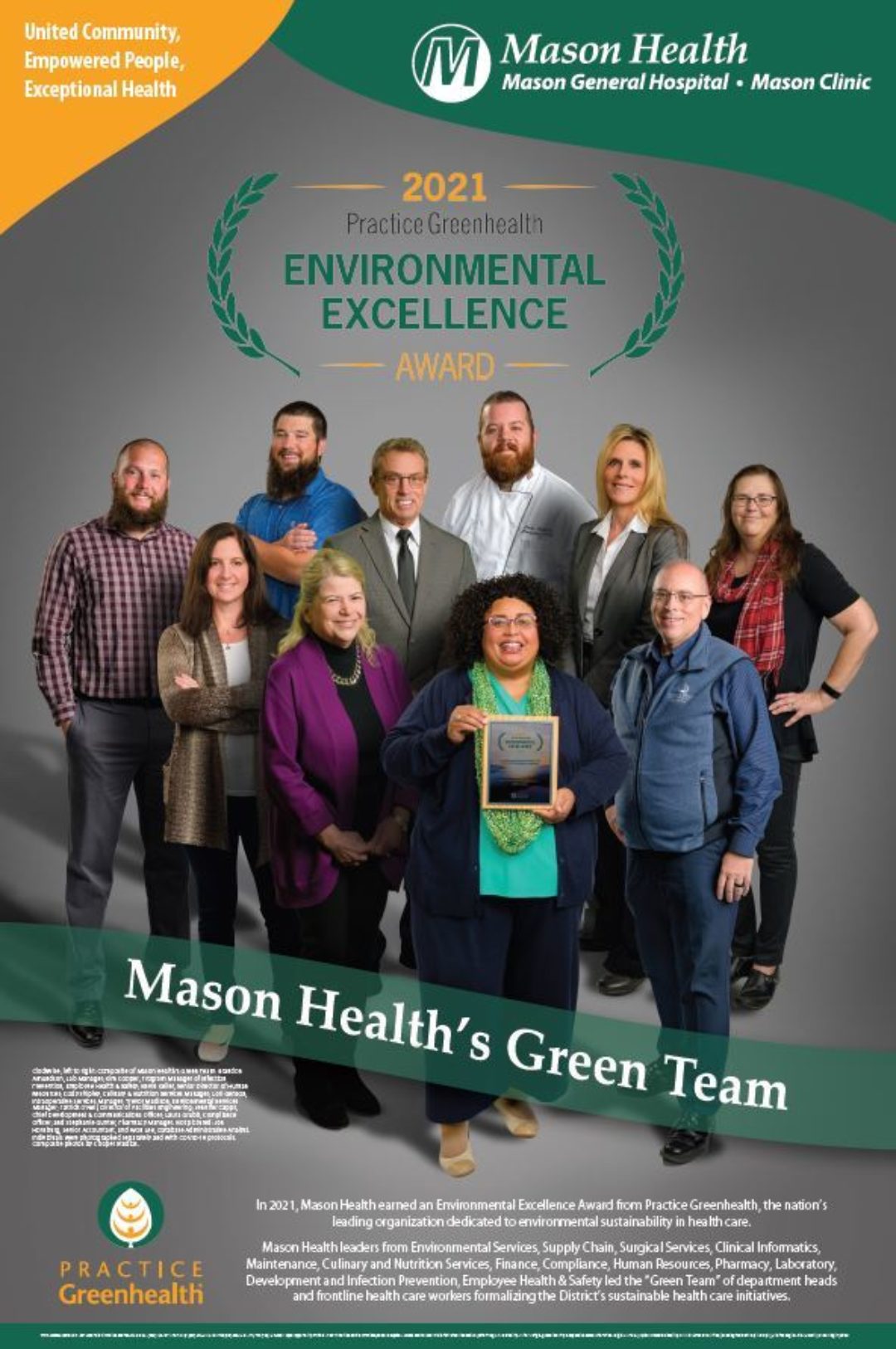 Mason Health leaders from Environmental Services, Supply Chain, Surgical Services, Clinical Informatics, Maintenance, Culinary and Nutrition Services, Finance, Compliance, Human Resources, Pharmacy, Laboratory, Development and Infection Prevention, Employee Health & Safety led the "Green Team" of department heads and frontline health care workers formalizing the District's sustainable health care initiatives.
ENERGY STAR Certification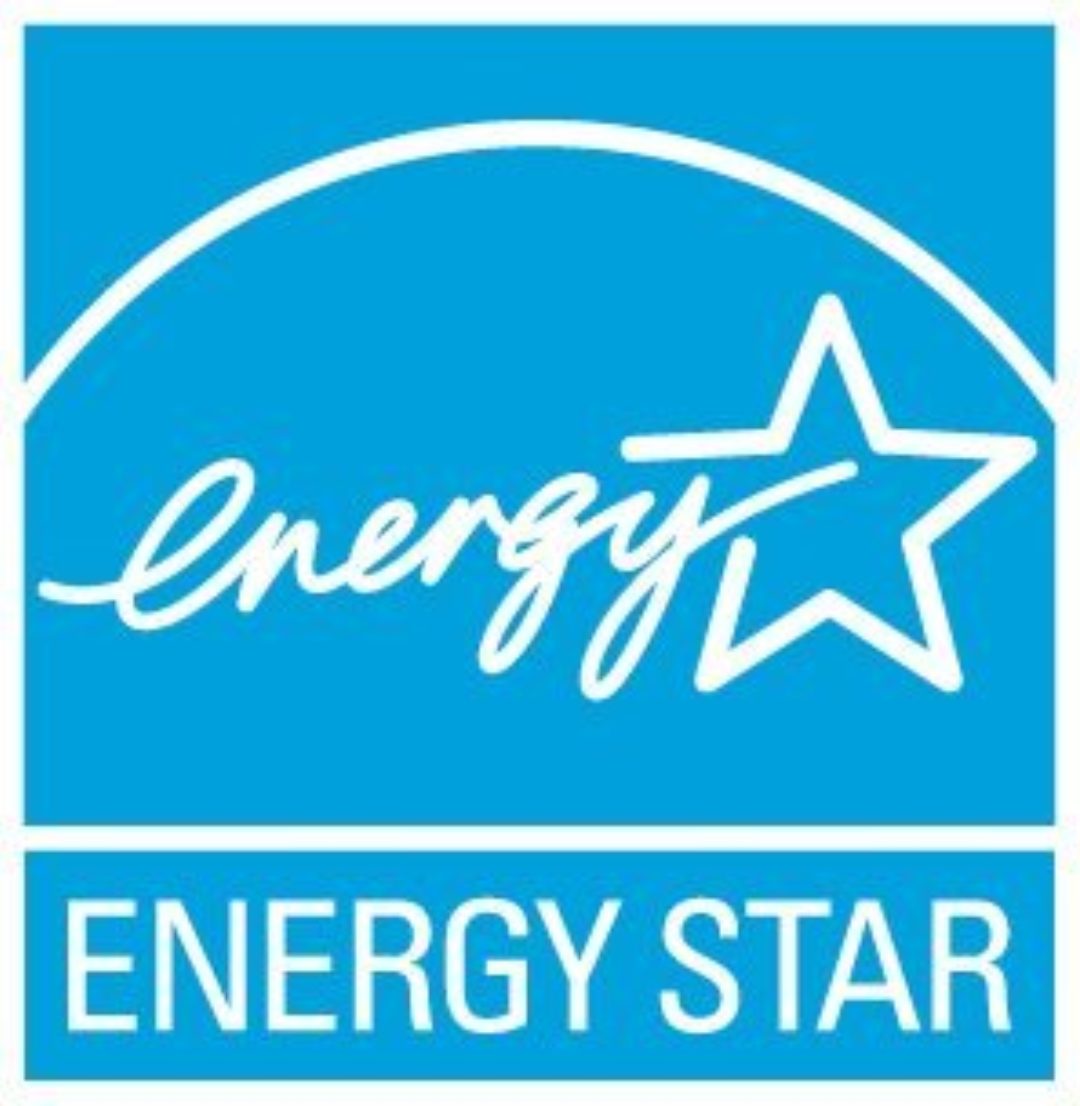 In 2022, Mason General Hospital and Mason Clinic earned the U.S. Environmental Protection Agency's (EPA) ENERGY STAR® certification for superior energy performance. This is the first year that Mason Health has earned the ENERGY STAR. This certification highlights Mason Health's continued commitment to environmental stewardship.
"Improving the energy efficiency of our nation's buildings is critical to protecting our environment," said Jean Lupinacci, Chief of the ENERGY STAR Commercial & Industrial Branch. "From the boiler room to the board room, organizations are leading the way by making their buildings more efficient and earning EPA's ENERGY STAR certification."
ENERGY STAR certified buildings and plants are verified to perform in the top 25 percent of buildings nationwide, based on weather-normalized source energy use that takes into account occupancy, hours of operation, and other key metrics. ENERGY STAR is the only energy efficiency certification in the United States that is based on actual, verified energy performance.
Mason Health made environmentally conscious decisions when designing and constructing Mason Clinic in 2018 and 2019, creating huge energy savings while still maintaining a commitment to delivering seamless, patient-centered health care.
"This has been years of work," said Patrick O'Neil, Mason Health's Director of Facilities Engineering. "This is about what we want to do for the environment to be good social stewards of our resources."
Over the past few years, the Maintenance Department at Mason Health has made great strides in energy efficiency. The following measures have taken place:
In 2019, all the exterior campus lighting was converted to LED lighting, which saves energy.
Over the past five years, the Maintenance Department converted all interior T12 fluorescent bulbs to more efficient T8 bulbs, which use 35 percent less electricity than T12.
For the past two years, any light fixture in need of repair has been replaced with LED lights, and all fluorescent lighting fixtures are replaced with LED.
The construction of Mason Clinic included the following green and sustainable design measures:
Installation of a low temperature heating water system (140 degrees Fahrenheit). Utilizing "low grade" heating water reduces operational heat loss in piping system.
Rooftop air handlers were zoned to optimize economizer (free cooling) and supply air temperature reset, which reduces the extent of simultaneous heating and cooling.
Interior VAV terminals and downstream systems were designed to cool spaces with 65 degrees Fahrenheit supply air (standard is 55 degrees), reducing demand for mechanical cooling.
The design of the HVAC system allows the Data Center to operate without mechanical cooling 50 percent of the time.
Installation of an insulated exterior envelope — this sealed air barrier significantly outperforms the required standard
Efficient, limited, tinted glazing constructed to reduce solar heat gain
Installation of insulated roofing to reduce heat gain and thermal loss.
On average, ENERGY STAR certified buildings and plants use 35 percent less energy, cause 35 percent fewer greenhouse gas emissions, and are less expensive to operate than their peers — all without sacrifices in performance or comfort.
With an ENERGY STAR score of 86 out of 100, Mason General Hospital/Mason Clinic outperforms 86 percent of similar buildings nationwide and uses 20.6 percent less energy per square foot than the national median. See attached infographic for more information.
To date, tens of thousands of buildings and plants across all fifty states have earned the ENERGY STAR. For more information about ENERGY STAR for Buildings and Plants, visit www.energystar.gov/buildings.