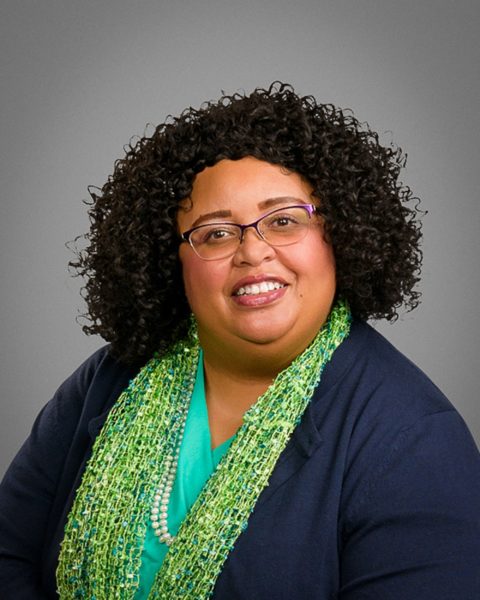 Jennifer Capps is the Chief Development and Communications Officer for Mason Health. Capps joined the District in 2008 and has been serving as the Chief Development Officer and overseeing the marketing and communications of the District since 2009. Jennifer is celebrating 30 years as in the non-sector. She has a Master of Arts degree in Philanthropy and Development from St. Mary's University of Minnesota and has received several certifications in executive non-profit leadership and management. Capps has a Bachelor of Arts degree in English and a Minor in Studio Art from Hollins University. She is a career non­-profit practitioner serving the sector for 30 years.
Capps has traveled extensively as a youth and grew up in Germany, in the Lower Franconia region of Bavaria on the right bank of the famous Main River. Her father is a retired military officer who served in Vietnam and has received two Bronze Stars for his acts of valor and bravery. She has also lived in Kobe, Japan, and received a certification from the Shoin Women's University as a part the student exchange program. Capps currently serves as a member of the Mason County Economic Development Council (EDC) and has joined the board of Pacific Excellence Northwest (PENW). She finds her service as volunteer is helping to bolster the economic viability of Mason County's economy and the health care sector. Her expertise in the non-profit sector is beneficial to the further organizational development of the EDC. Jennifer was elected as Vice-President of Performance Excellence Northwest's (PENW) board of directors in 2022. Capps also supports local philanthropy and is involved in local Women's Health Events, annual Shelton parades and other volunteer opportunities.
Environmental Stewardship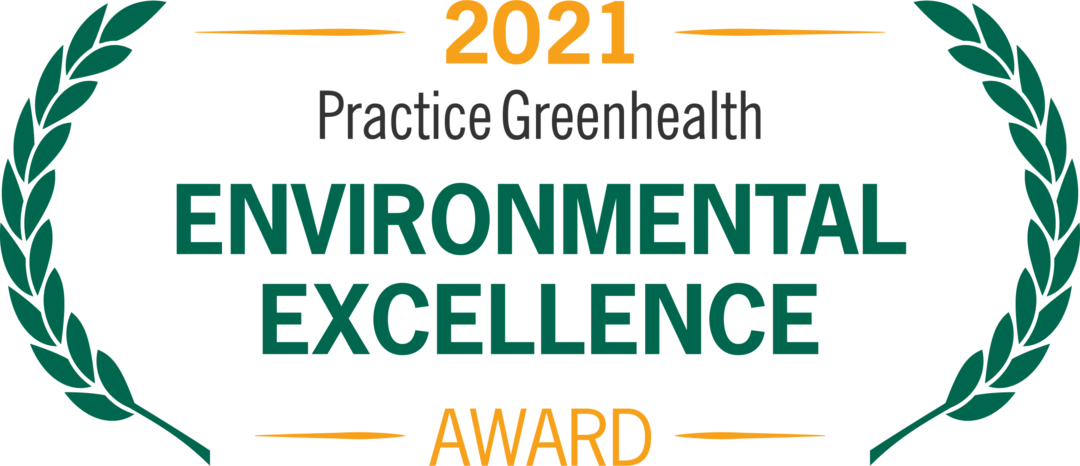 In 2021, Mason Health earned its first Environmental Excellence Award from Practice Greenhealth, the nation's leading organization dedicated to environmental sustainability in health care.
Capps led the Green Team of department heads and frontline health care workers formalizing the District's sustainable health care initiatives.
Read more about the Practice Greenhealth award in the October 2021 issue of SCOPE magazine and in this press release.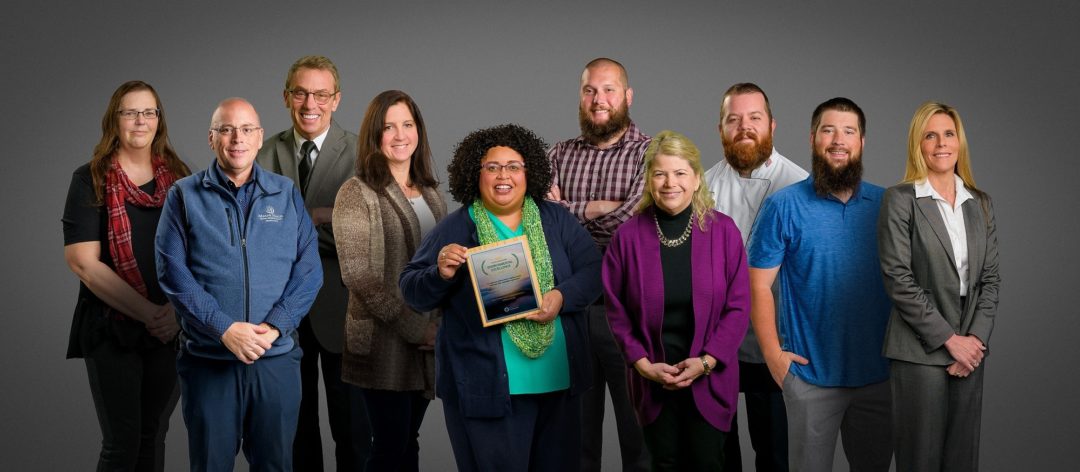 Composite Photo by Cooper Studios | Mason Health's Green Team, from left: Kim Cooper, Program Manager: Infection Prevention, Employee Health & Safety; Patrick O'Neil, Director of Facilities Engineering; Kevin Keller, Senior Director of Human Resources; Stephanie Gunter, PharmD, Pharmacy Manager; Jennifer Capps, Chief Development & Communications Officer; Brandon Amundson, Laboratory Manager; Laura Grubb, Compliance Officer; Cody Shipley, Culinary & Nutrition Services Manager; Trevor Madison, Environmental Services Manager; and Lori Genson, Intraoperative Services Manager. Not pictured: Jon Hornburg, Senior Accountant, and Won Lee, Database Administrative Analyst.
Sustainability in Health Care
Mason Health Senior Leaders participated in a presentation on Dec. 9, 2021, for health care workers on sustainability of health care organizations. Click HERE or the image below to listen the presentation.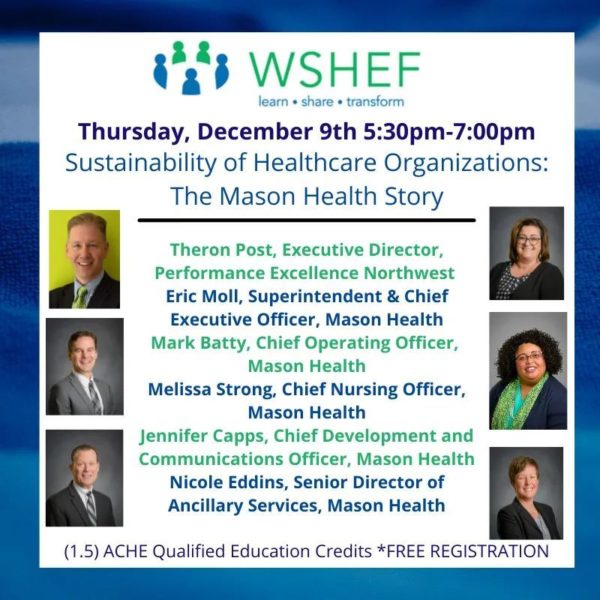 Lunch and Learn - Transitional Care Presentation - March 2021
Watch the video below to hear Jennifer Capps, CDO, and other Mason Health leaders discuss Mason General Hospital's Transitional Care program.
Community Involvement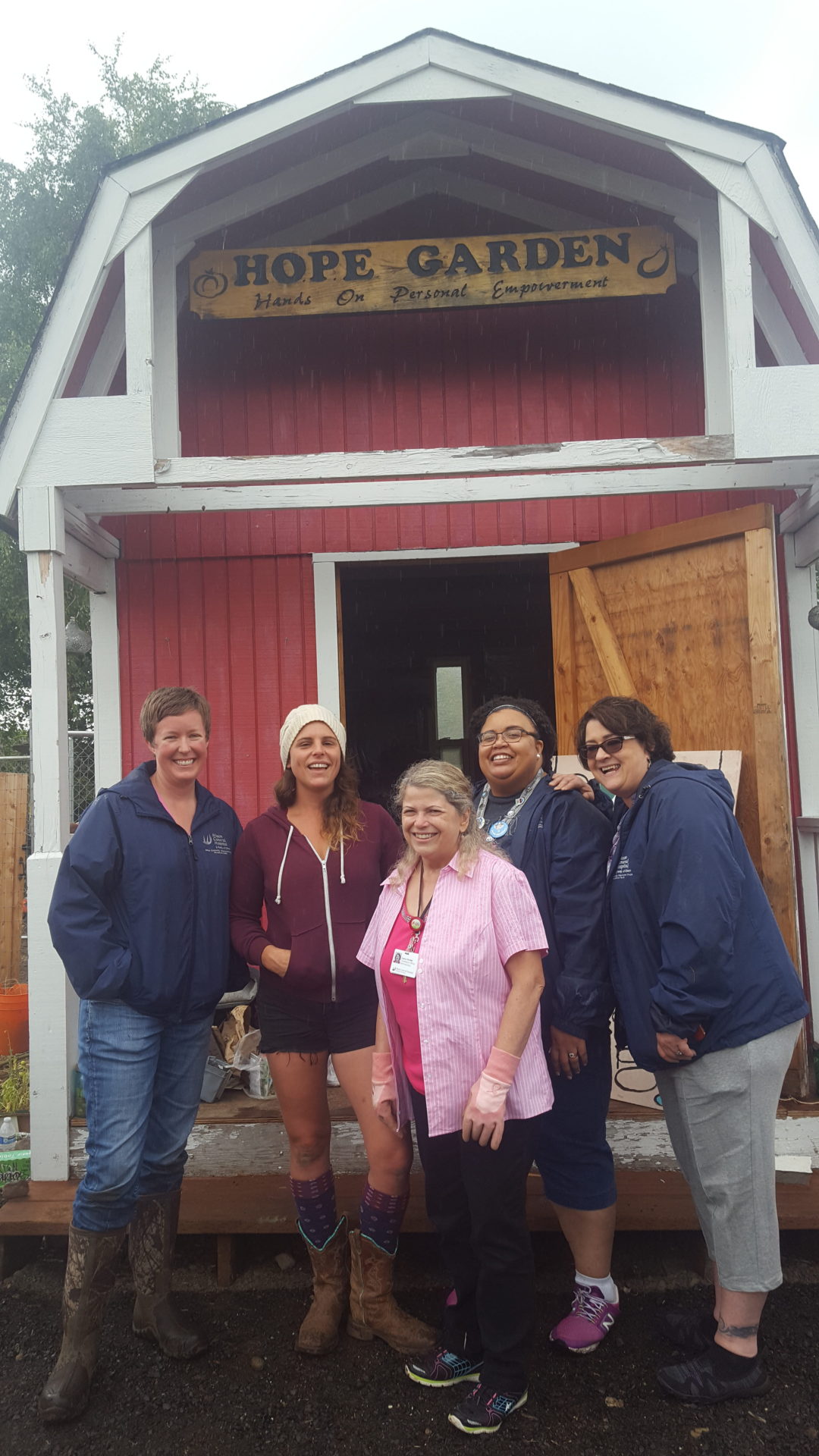 From left, Senior Director of Diagnostics and Therapeutics Nicole Eddins, PharmD, HOPE Garden Executive Director Rachel Uberman, Compliance Officer Laura Grubb, Chief Development and Communication Officer Jennifer Capps and Chief Nursing Officer Melissa Strong gardened at the HOPE Garden on Mason General Hospital's campus.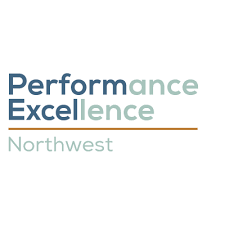 To learn more about Capps' nomination to the PENW Board of Directors as Vice President follow this link: https://www.thurstontalk.com/2...