Birth Center
Whether this is your first baby or your tenth, we want your experience to be a memorable one!
Mason General Hospital
hours
Contact Birth Center for Visiting Hours
Stay Close to Home
Join the hundreds of other women in this area and have your baby in the private, warm, cozy, and convenient environment of MGH's Birth Center.
Quiet Hours
Quiet hours ensure that you and your family get some much needed rest and relaxation after your baby arrives. These hours are 1:00pm-3:00pm everyday, no visitors please.
Experienced Staff
You'll always feel taken care of with our experienced and licensed nurses. We help to make you feel as comfortable possible while you stay in our Birth Center.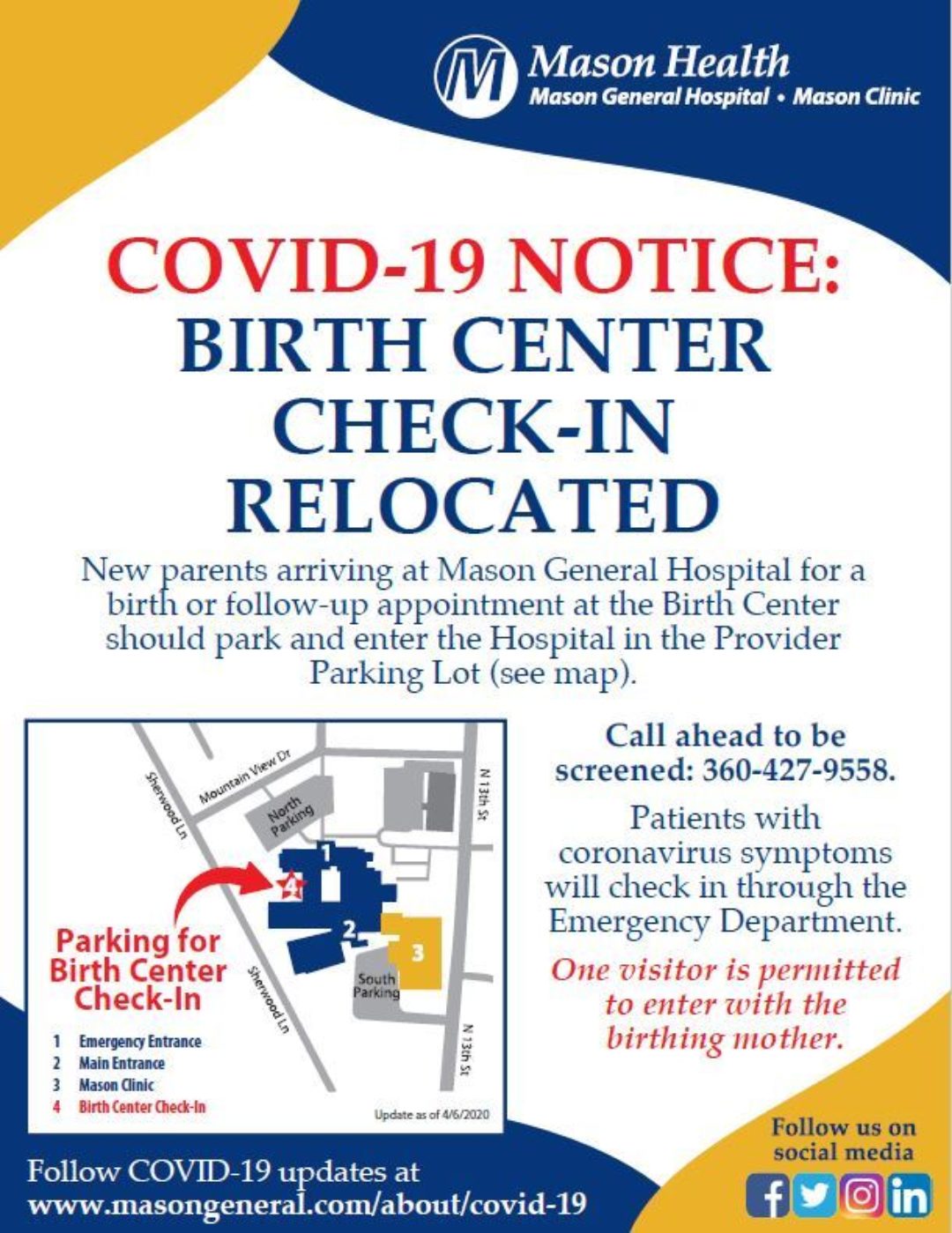 The Birth Center at MGH sets record
New parents continue to choose Mason General Hospital to welcome their newborns into the world because of the exemplary care they receive from the Hospital's Birth Center team, which includes Dr. Andrea Martin, MD, and Dr. Carey Martens, DO, and Birth Center Team Manager Kris Gaa, RN, as well as 24 registered nurses and two certified nursing assistants.
In August 2019, the Birth Center set a new record for number of births that took place in one month – Forty newborns took their first breaths at MGH, and the staff welcomed them happily.
Gaa has worked for 18 years in the Birth Center, first as a nurse and now six years as manager. She explains why patients continue to choose Mason Health to deliver in the Frequently Asked Questions below: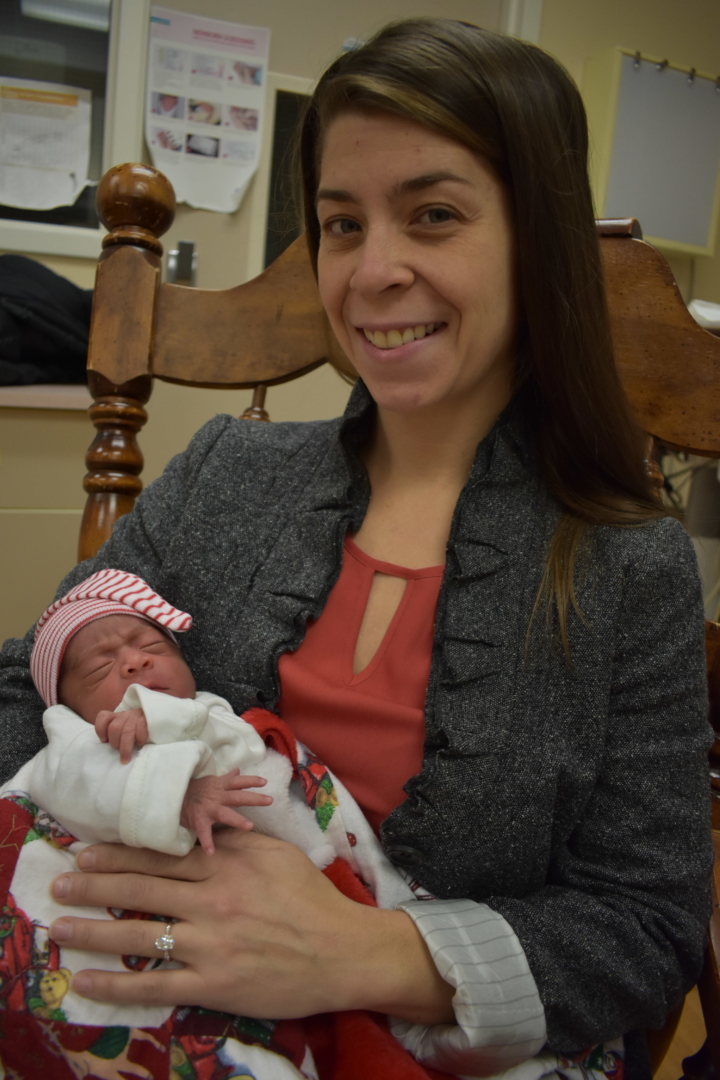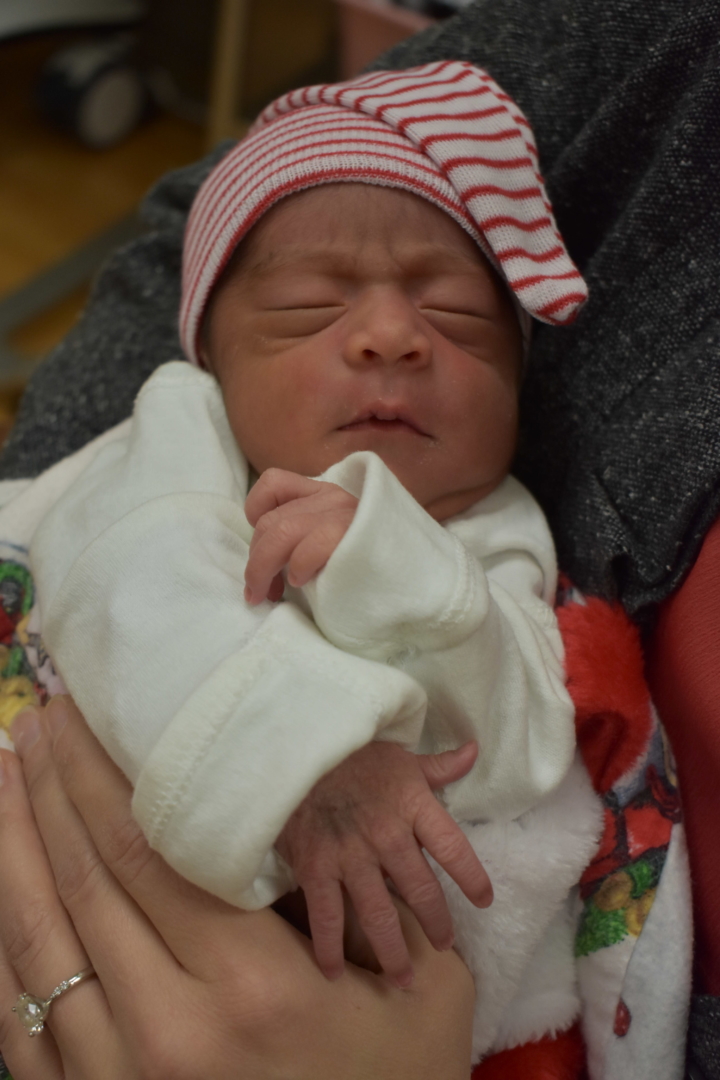 MGH Birth Center Achieves "Zero Elective Deliveries" Prior to 39 Weeks
Washington State recently began a state-wide initiative to reduce the number of elective deliveries of newborn babies before 39 weeks. Full term pregnancy is 40 weeks. Research demonstrates that overall, babies are more developed and have less health problems if delivered after 39 weeks. The staff in The Birth Center at MGH took this challenge, which resulted in the number of elective deliveries before 39 weeks dropping to zero. MGH was the only Critical Access Hospital (CAH) in Western Washington that met this "zero elective deliveries" initiative. Its success would not have been possible without the leadership and teamwork of The Birth Center management, staff, and physicians.
Frequently Asked Questions
Why do you feel like people choose MGH to birth their babies?
How do you create a positive experience during a high-stakes, high-stress time?
How else do you support new mothers beyond delivery?
Will we soon see even more births at MGH?
What else can you say about your team?
>