Exciting Updates! My Mason Health Portal Notice and Launch of Electronic Record System Upgrade: Mason Health is launching an upgrade to our electronic medical record system as of Monday, June 28, 2021.
Please note, please plan to arrive at least 30 minutes early, before your scheduled appointment time - this will provide additional time for the screening and check-in process to be completed before your appointment with your provider begins. Mason Health's clinics and services are still operating, however, you may experience delays and longer wait times. You will be asked to provide information that has been collected in the past as we are converting to the new system. The provision of service may take a bit longer as we launch the system upgrade. Thank you in advance for your understanding and patience with our staff members during the transition period. We appreciate your support!
Please see the notices below and also in the Downloads Section and on the Patients page of this website.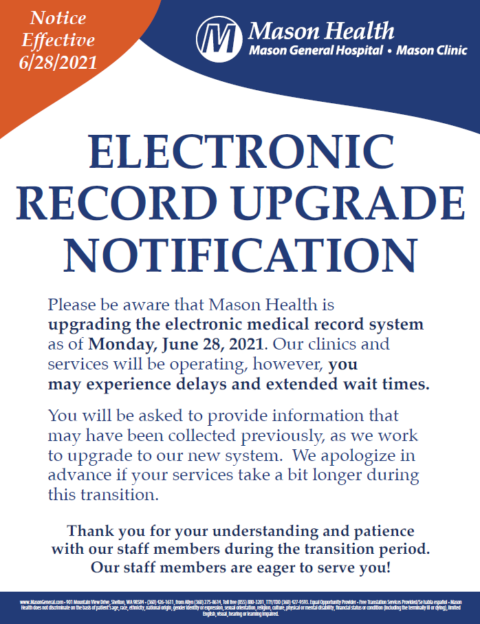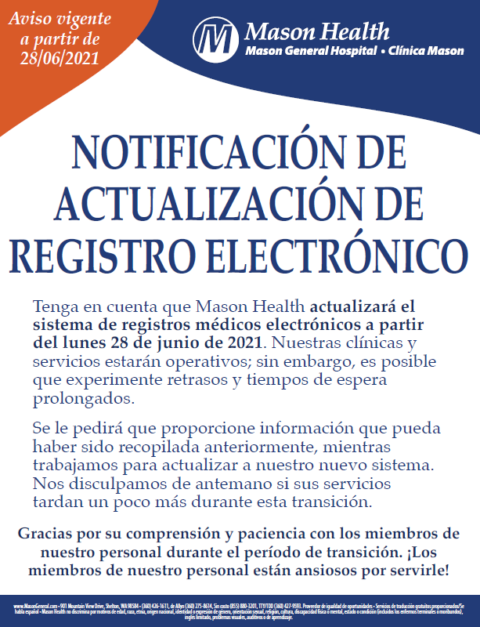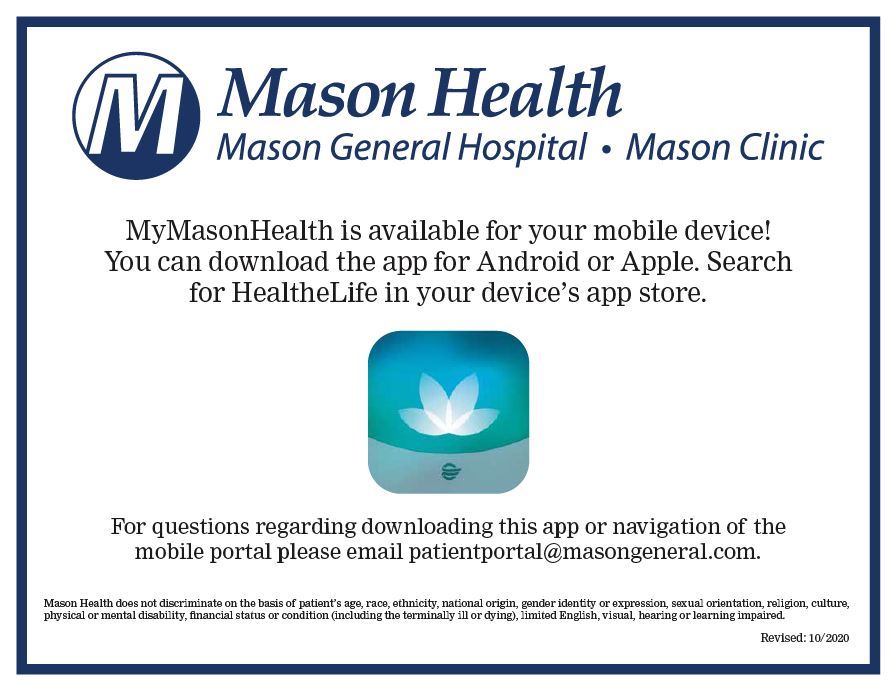 MyMasonHealth is a great new way to access your information from the convenience and privacy of your home computer or mobile device 24 hours day, 7 days a week, 365 days of the year.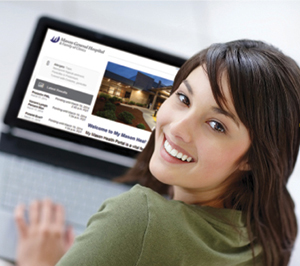 The MyMasonHealth portal gives you the ability to:
Stay connected with your healthcare team and access your personal medical information anytime online with MyMasonHealth.
View lab results
Securely message your healthcare team
Manage and track your appointments
Review your end-of-visit summary from your appointment
View medications and allergies
Store personal health information
Visit MyMasonHealth.org for more information. For enrollment questions or general patient portal questions, please email patientportal@masongeneral.com. For technical questions, please call (877) 621-8014 between 8 a.m. and 8 p.m. EST, Monday through Friday (except holidays).