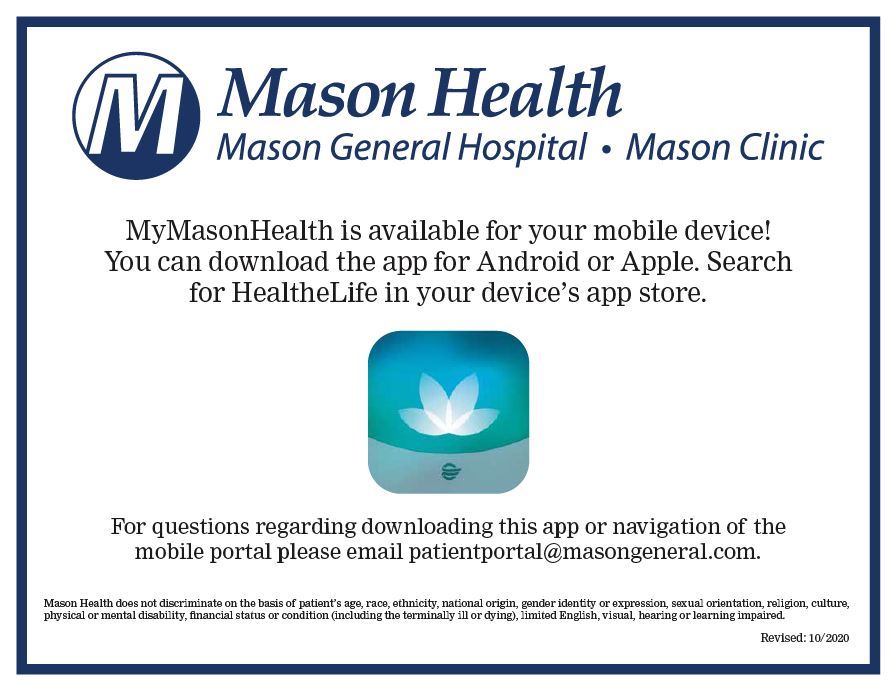 MyMasonHealth is a great new way to access your information from the convenience and privacy of your home computer or mobile device 24 hours day, 7 days a week, 365 days of the year.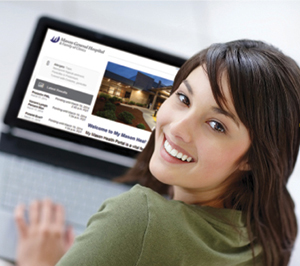 The MyMasonHealth portal gives you the ability to:
Stay connected with your healthcare team and access your personal medical information anytime online with MyMasonHealth.
View lab results
Securely message your healthcare team
Manage and track your appointments
Review your end-of-visit summary from your appointment
View medications and allergies
Store personal health information
Visit MyMasonHealth.org for more information. For enrollment questions or general patient portal questions, please email patientportal@masongeneral.com. For technical questions, please call (877) 621-8014 between 8 a.m. and 8 p.m. EST, Monday through Friday (except holidays).