Centennial Guild to Host Annual Fun Run on June 4th, 2022
The MGHF Centennial Guild is once again hosting its annual Goldsborough Creek Kristi Armstrong Memorial Event to be held on Saturday, June 4th, 2022. Run or walk, this event is for all ages.
Registration details:
Registration begins at 6 a.m. and will be located downtown Shelton on the corner of 2nd Street and Railroad Avenue.
The race is scheduled to end by 10 a.m. If you would like more information, please contact Linda Shrum at (360) 426-9412 or email at ldshrum@hotmail.com.
Visit the Events Page for Registration Information:
For registration brochure and flyer, visit the Events page here: Goldsborough Creek Run - A Kristi Armstrong Memorial Event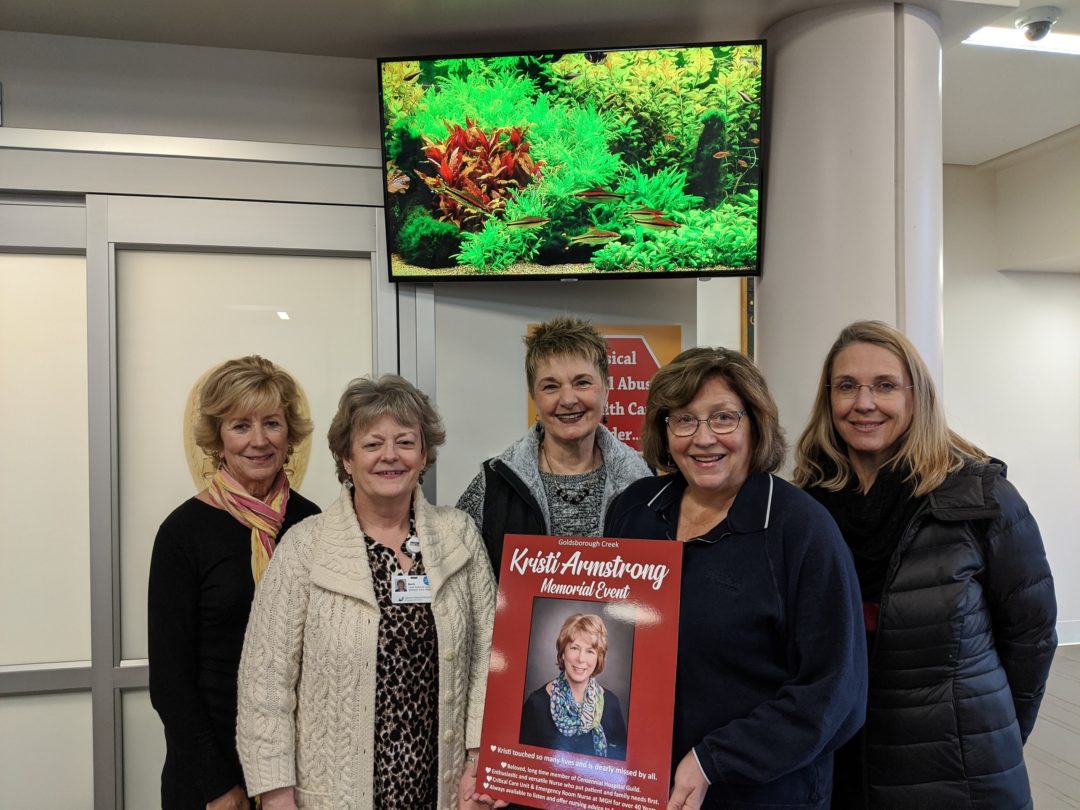 Members of the Centennial Guild raised funds to purchase a television and DVDs for the Emergency Department.
The MGHF Centennial Guild, a chapter of MGHF, held a clean-up party at the Wellness Garden at Mason General Hospital on Nov. 11, 2020. Guild members pruned, raked and weeded the garden, which the Centennial Guild established in 2003. Members also planted 160 daffodils, which should bloom beautifully in the spring.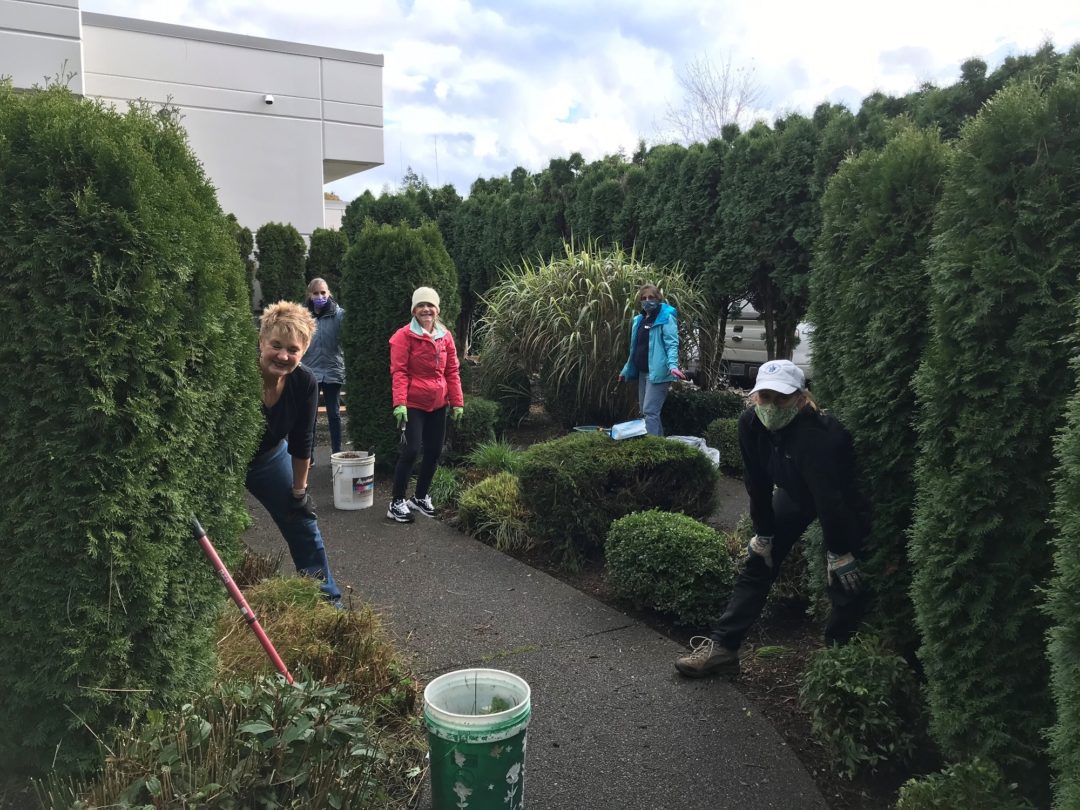 Pictured, from left to right: Patty Rhoades, Kim McElliott, Pam Mould, Sheryal Balding and Connie Davidson. Not pictured: Diane Graham, Donna Nault and Linda Shrum. Photo courtesy of Linda Shrum.