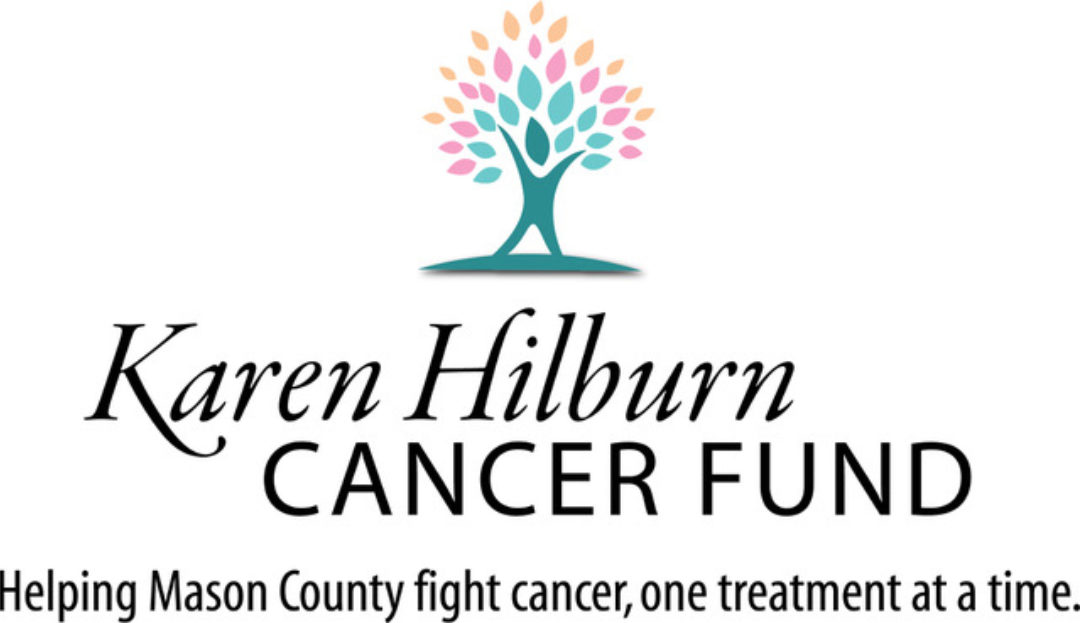 The Karen Hilburn Cancer Fund is available to Mason County residents who are non-insured or underinsured for cancer treatment and are receiving their treatment at Mason General Hospital & Family of Clinics. If you would like to apply, please call Patient Navigator at (360) 432-7706. You may also contact the Fund directly at (360) 462-FUND (3863).
A gift to the Karen Hilburn Cancer Fund will go toward funding cancer diagnoses treatment. This much-needed fund helps with the expenses of cancer treatment for those who have no other financial options.
To learn more about supporting the Karen Hilburn Fund, click here.
Please visit MGH&FC's home page and look for Events.
Tour de Mason Lake Bicycle Ride
Karen Hilburn helps start the race as riders prepare for the Karen Hilburn Breast and Cervical Cancer Fund's first annual 'Tour de Mason Lake' bicycle ride in Shelton this past June. The course was a scenic 20, 32, or 44-mile circuit around Mason Lake with medium and rolling hills.  Proceeds went to KHBCF to help uninsured or underinsured women with expenses for the treatment and diagnoses of breast and cervical cancers. Event sponsors included: Anytime Fitness, Black Star, Heritage Bank, Life Fitness, McCarty & Associates "a marketing firm", and Olympic Mountain Ice Cream. Tour de Mason Lake is proposed to be held every second Saturday in June.
Location and Registration Information:
Saturday, June 9, 2018
Start Time is 8:30 a.m.
Check in begins at 7:45 a.m. in parking lot
of El Puerto de Angeles Restaurant
2503 Olympic Highway N.
Shelton, WA 9858
Register online at www.active.com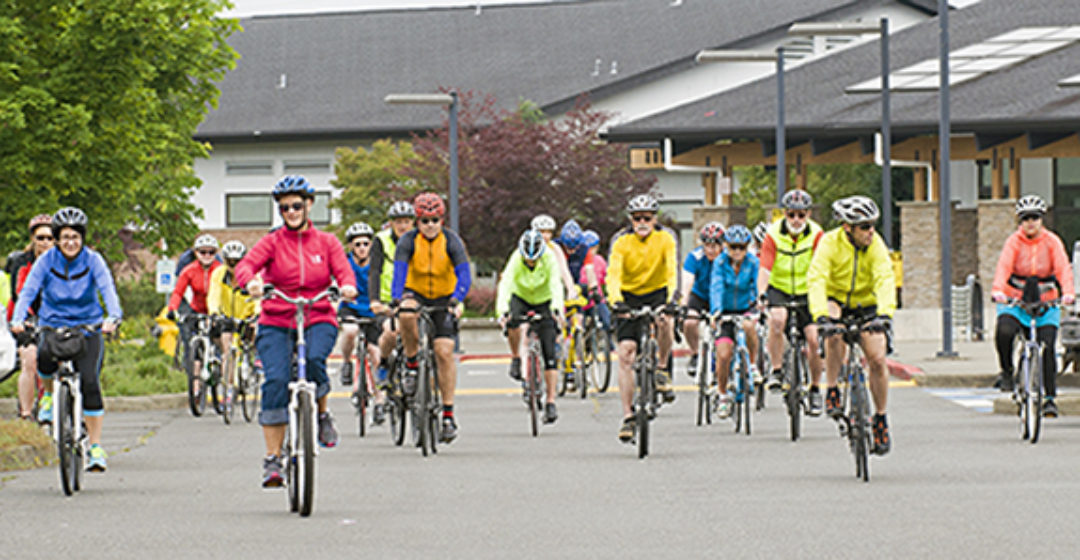 Hilburn Fund Receives $40,000 for Breast and Cervical Cancer Treatment
The Karen Hilburn Breast & Cervical Cancer Fund, a chapter of Mason General Hospital Foundation, was presented – for the fifth year in a row – with a check for $40,000 from the Charitable Trust of Margery Jones, a former Shelton resident and cancer survivor. Miss Jones left her estate to be donated to charitable non-profits. This is the fourth consecutive year the Hilburn Fund has been a major recipient. "We are so grateful for their continued support of our Fund," said Fund Founder Karen Hilburn. "This donation helps Mason County women that are underinsured or uninsured with their diagnoses and treatment of breast and cervical cancer." Pictured here with Mrs. Hilburn is Miss Jones' niece, (right) Betty Temple, who has made the donation every year in her aunt's memory.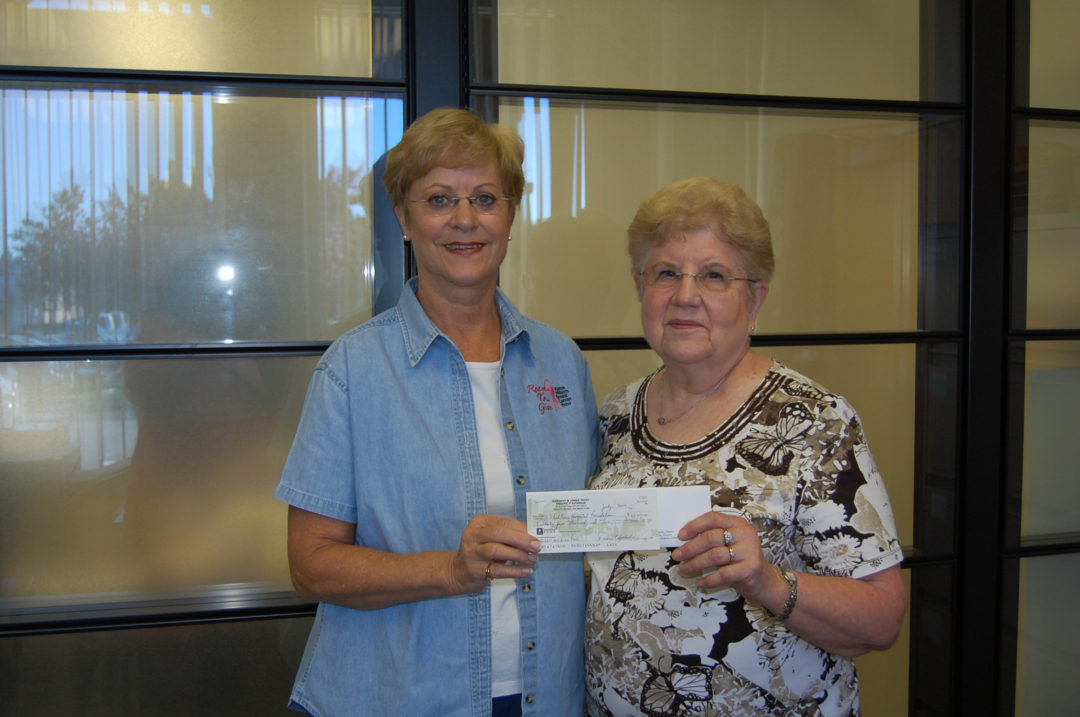 Karen Hilburn Cancer Fund Service
Karen Hilburn Cancer Fund recently announced that it is expanding its service to include the diagnosis and treatment of cervical cancer at Mason General Hospital & Family of Clinics for women living in Mason County who are non-insured, underinsured or without any other financial option.
"We are very pleased to announce that the Fund has been so successful that we can extend our help to cervical cancer as well", said Karen Hilburn, founder. Until recently, the Fund only provided for breast cancer diagnosis and treatment at MGH. The KHCF Fund is as active as ever, with a most recent assistance of nearly $6,000 to a local woman with breast cancer.
"Without this assistance, we would never have been able to pay for the treatment", said the patient's husband. "We were overwhelmed with the cost involved, and so grateful and relieved when the (KHCF) Fund came through for us". The Fund has been in existence since 2004. To date, approximately 30 women in Mason County have been helped with their medical expenses for breast cancer.Local women who may be eligible to receive the assistance should call Women's Health at Mason General Hospital & Family of Clinics at (360) 427-9590 and press option 6; (from Allyn (360) 275-8614) and ask for Women's Health in Diagnostic Imaging).