Mason Health in collaboration with CPAA wants to make the community aware of resources to access dental care for those that have an urgent dental care needs and are experiencing the physical and financial impact of the COVID-19 pandemic.
The Arcora Foundation has provided oral health education resources, including oral health messaging in telehealth visits at https://wp.me/a94A2N-1di. There is also information on urgent oral health care, DentistLink, and when patients need to see a dentist at https://wp.me/a94A2N-1dj.

Mason General Hospital Wellness Garden
On the main floor at the center of Mason General Hospital is the Wellness Garden donated in 2004 by the Centennial Hospital Guild to give family and friends a private place to sit and relax while at MGH.
The Wellness Garden contains seating and paths designed for all types of visitors to use, regardless of their physical limitations.

If you are interested in getting in touch with your health, we encourage you to visit with any of our providers or schedule a time to meet with one the five new providers who have recently joined our community. Learn more about our new providers here.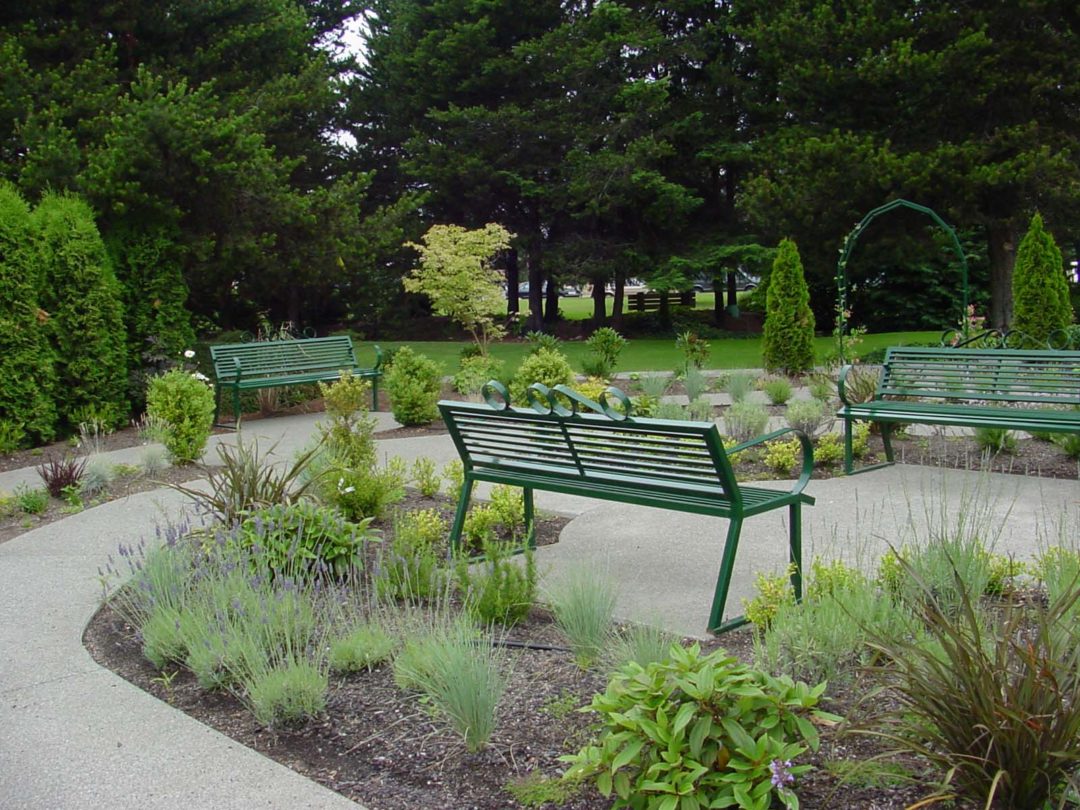 Mason General Hospital is a proud supporter of the community HOPE Garden, located on the grounds of the hospital.
The HOPE garden is a Shelton-based nonprofit that receives funds from federal and local sources to educate low-income families on nutrition and health.
During the summer, for 15 hours a week, high school students come to tend to the garden for a stipend. Through the process, they learn job skills such as interviewing, and give back to the community when bringing the produce to local food banks.
"Most of my students have never had a job before," said HOPE Garden Executive Director Rachel Uberman. "They learn some really serious life skills, like communication. And they're able to use the money to help their families pay bills or buy school supplies or food for their family. Many have severe anxiety and most live in single-parent households. The HOPE Garden provides stability."
Click here to learn more about and donate to the HOPE Garden.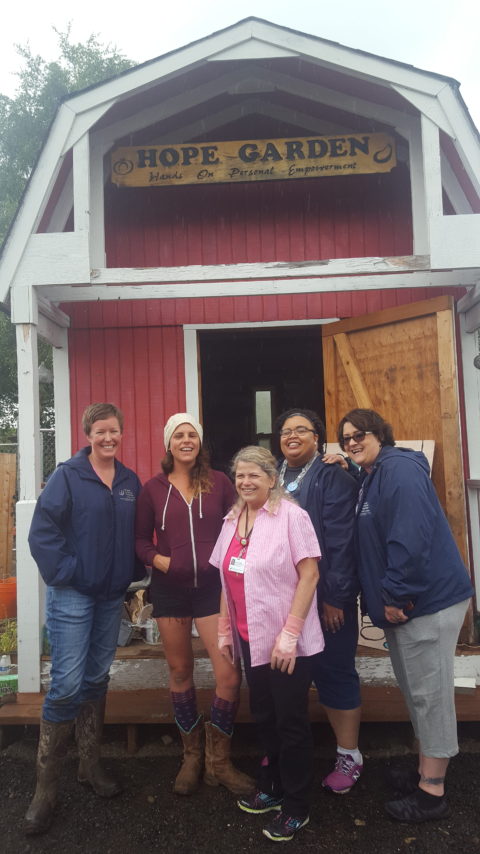 Senior Director of Diagnostics and Therapeutics Nicole Eddins, HOPE Garden Executive Director Rachel Uberman, Compliance Officer Laura Grubb, Chief Development and Communication Officer Jennifer Capps and Chief Nursing Officer Melissa Strong.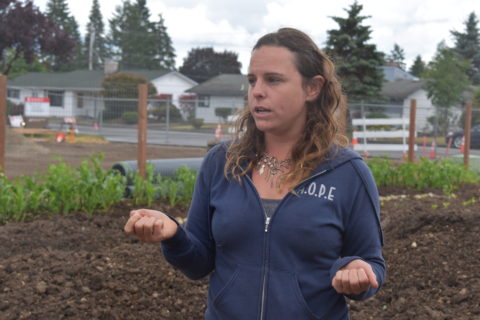 Rachel Uberman explains a project for students at the HOPE Garden at Mason General Hospital.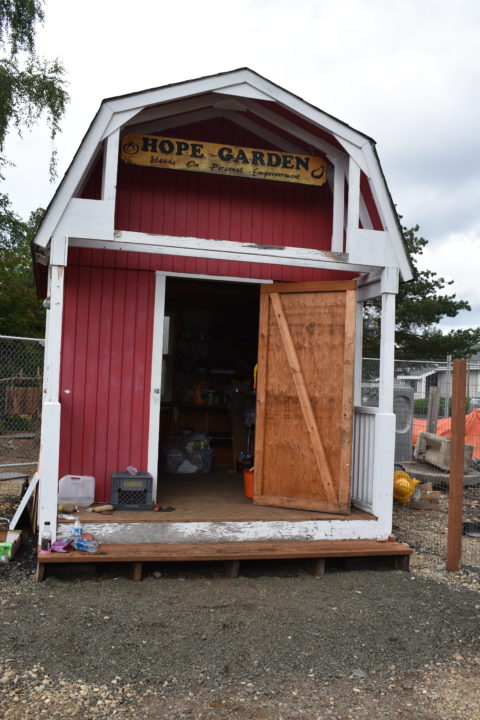 Daily exercise is an important component of good health, so Mason Health is paving the way to wellness with a walking trail around the Hospital campus. The Get Out and Go Trail is completely paved and accessible for wheelchairs, strollers and walkers alike. Open to all residents, Hospital visitors, employees, families and friends, the trail is an excellent way to increase daily exercise.
The Get Out and Go Trail is approximately half a mile long, stretching from the hospital at the Wellness Garden on the west side of the facility, going south along Sherwood Lane, meandering east toward G Street, then up N 13th Street to Mountain View Drive, where it circles back to the Wellness Garden along Mountain View Drive. Completely paved, the trail connects the existing sidewalk to the new, black-topped portion of the trail, before reconnecting to existing sidewalk.

Have You Had Your Flu Shot This Year?
When can I get a flu shot?
When is the flu vaccine most effective?
What are the side effects of the flu shot?
>