Give Local
Mason General Hospital Foundation is once again participating in Give Local this November! Give Local is powered by the Community Foundation of South Puget Sound. MGHF Raised over $17,000 in 2021.
Give Local to Support Quality Health Care in Mason County!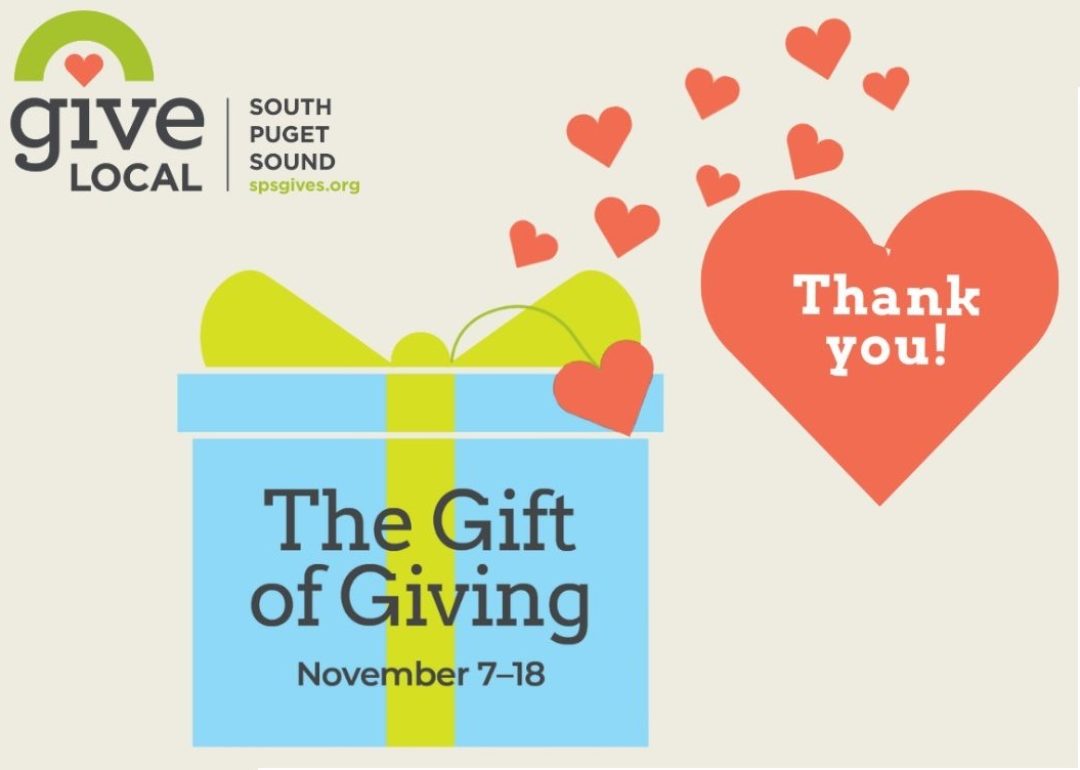 Mason General Hospital Foundation participated in its third Give Local Campaign in November! Powered by the Community Foundation of South Puget Sound where, in 2021, the campaign helped raise more than $795,000 for 87 different nonprofits across Thurston, Mason, and Lewis Counties. Over the years, communities have raised more than $2.1 million through Give Local to care for and support local nonprofits.
To date, MGHF has raised over $25,000 since its first campaign launch in 2020! Thank you for your support and more details will be forthcoming for this year's event. To learn more about MGHF and the CFSPS Give Local Campaign - Click Here
This year's campaign has currently raised over $786,800*, making the 2022 Give Local event the most successful to date! Stay tuned as we work to reconcile all donations received by CFSPS and the Bonus Fund proportions to discover this year's total funds raised for Mason General Hospital Foundation. Thank you!
*Final Give Local totals will be announced after all donations have been reconciled by CFSPS staff and the Bonus Fund proportions have been calculated.
Give Local Conversations
MGHF Board President, Eileen Bailey and Treasurer, Tom Strong share their reasons for giving back to MGHF during Give Local.
Director of Mason Health Diagnostic Imaging, Shane Faford, provides an overview of the new Fluoroscopy unit at Mason General Hospital, its benefits, and reasons why he and his team are grateful to MGHF for a grateful patient donation.
What is so special about this event? Thanks to a very generous donor at the Community Foundation, each donation made during the annual Give Local Campaign receives a proportional match from the SPSGives Bonus Fund! This means your dollars go further in supporting quality healthcare, right here, in Mason County.

Your community support is more important than ever before. Donations through Give Local are crucial because the provision of health care for our community and patients is our top priority. Every single gift counts!

Thank you to everyone that donated to Mason General Hospital Foundation through SPS Gives!
Hear from other loyal supporters!