Family Health Awareness Event
"Exceptional Health" Starts at MGH&FC. The District's annual family health awareness event has something for everyone!
Saturday, May 5, 2018
Please join us on Cinco de Mayo at Mason General Hospital for our annual Family Health Awareness Event! This year's event will feature fun new exhibits which include a fire truck and a walk-thru colon!
Special thanks to the Karen Hilburn Cancer Fund, a chapter of Mason General Hospital Foundation, for funding the free mammograms for the first 50 women who qualify (underinsured and uninsured women who live in Mason County). To learn more about the Karen Hilburn Cancer Fund, please click here.
You can down load and/or share the flyer in the "downloads" section below. See you on Saturday, May 5th!
We are looking forward to meeting you and celebrating MGH&FC's 50th Anniversary and our strategic vision of United Community, Empowered People, Exceptional Health!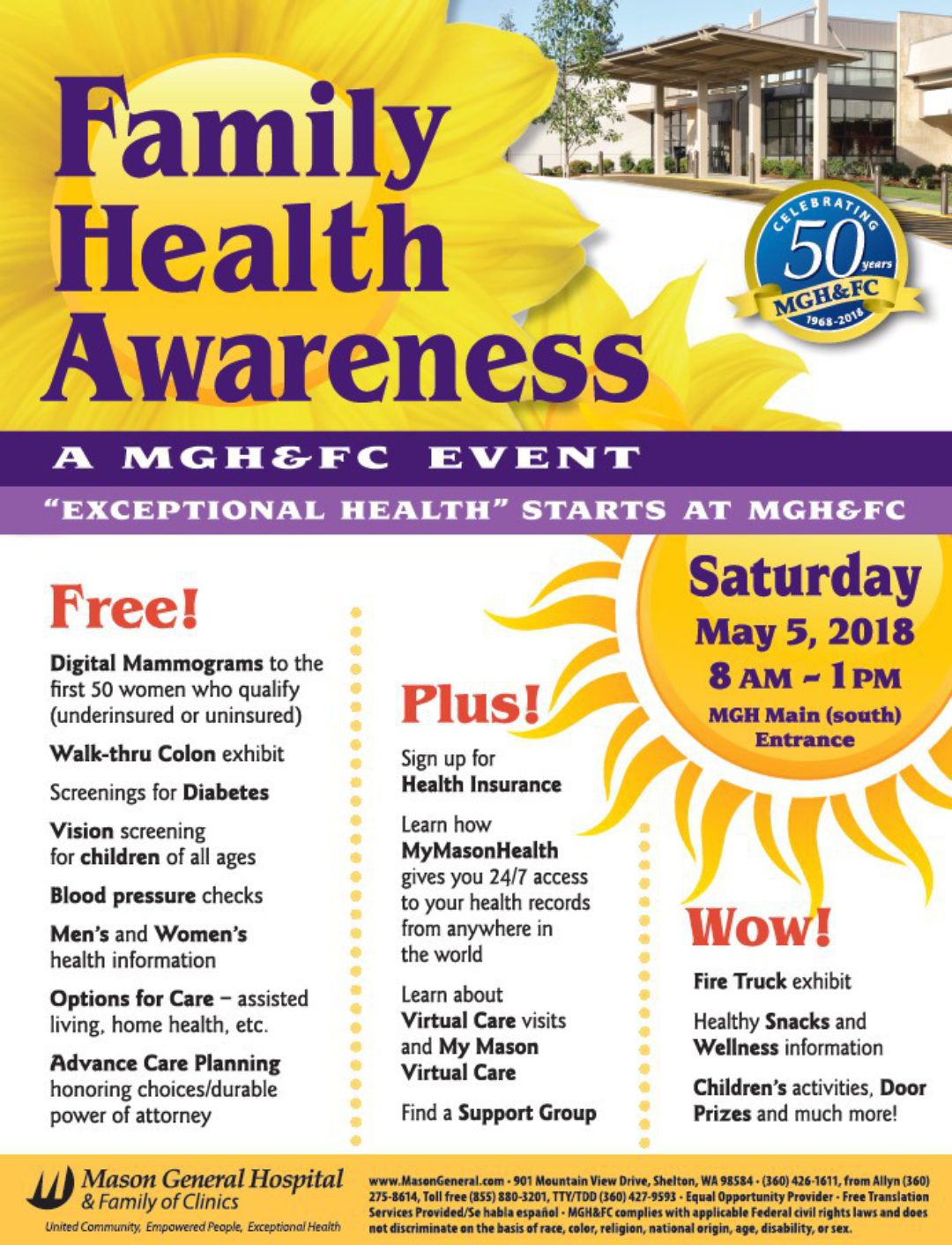 MGH - South Main Entrance
901 Mtn. View Drive, Shelton WA