Bikers for Babies
Join the Indian Motorcycle Riders Group of Bremerton on a scenic ride through Mason County to raise funds for the Birth Center at Mason General Hospital.
Bikers for Babies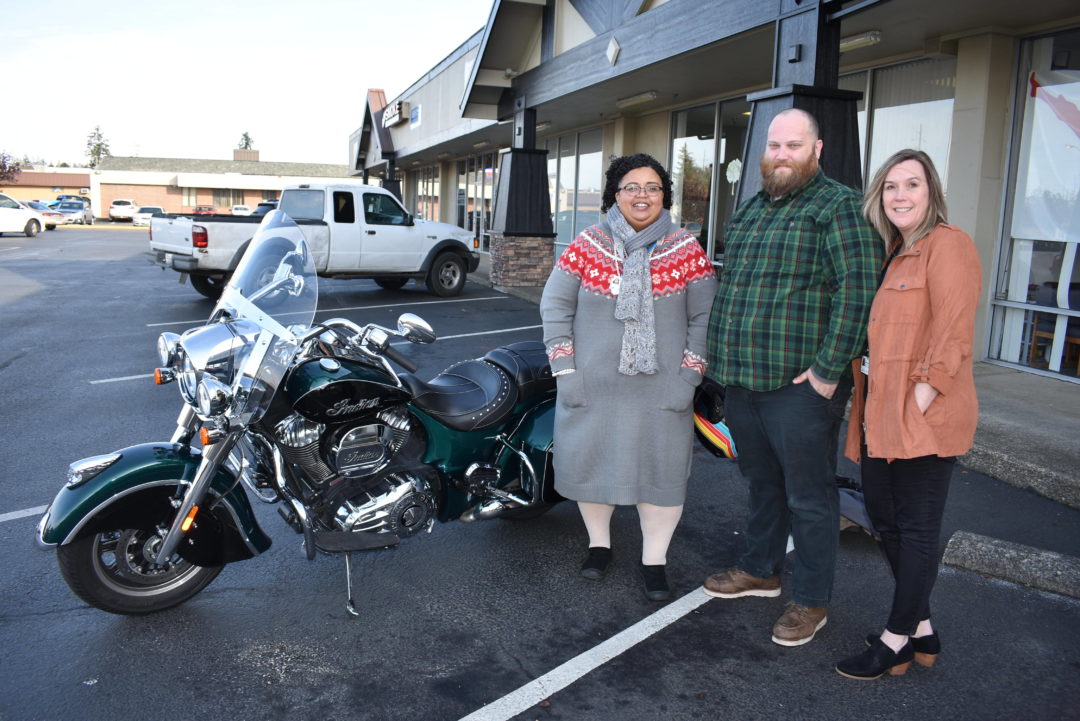 Due to concerns surrounding COVID-19, Mason Health has tentatively rescheduled this event from May to Sept. 19, 2020.
Motorcycle riders from all around the area are welcome to join the inaugural Bikers for Babies fundraiser for Mason General Hospital Foundation, presented with the Indian Motorcycle Riders of Bremerton and Brothers Powersports.
The route will wind through Mason County, with a stop at MGH Hoodsport Family Clinic, and end at the Mason Health campus near Mason General Hospital and Mason Clinic. Riders will be treated to lunch and a special presentation from Mason Health leadership.
Funds raised for the event will go toward the purchase of a fetal heartbeat telemetry unit, a much-needed piece of medical equipment for the Birth Center at Mason General Hospital. The fetal telemetry unit will allow providers to track vital information, including fetal heartbeats, on pregnant women in labor.
Pictured above: Mason Health Chief Development Officer Jennifer Capps, Brothers Powersports Brand Specialist Abel Eaton and Mason Health Director of Patient Access Shannon Barnhart, a member of the Indian Motorcycle Riders of Bremerton
Pictured below: Dr. Andrea Martin with baby Yuliana at the MGH Birth Center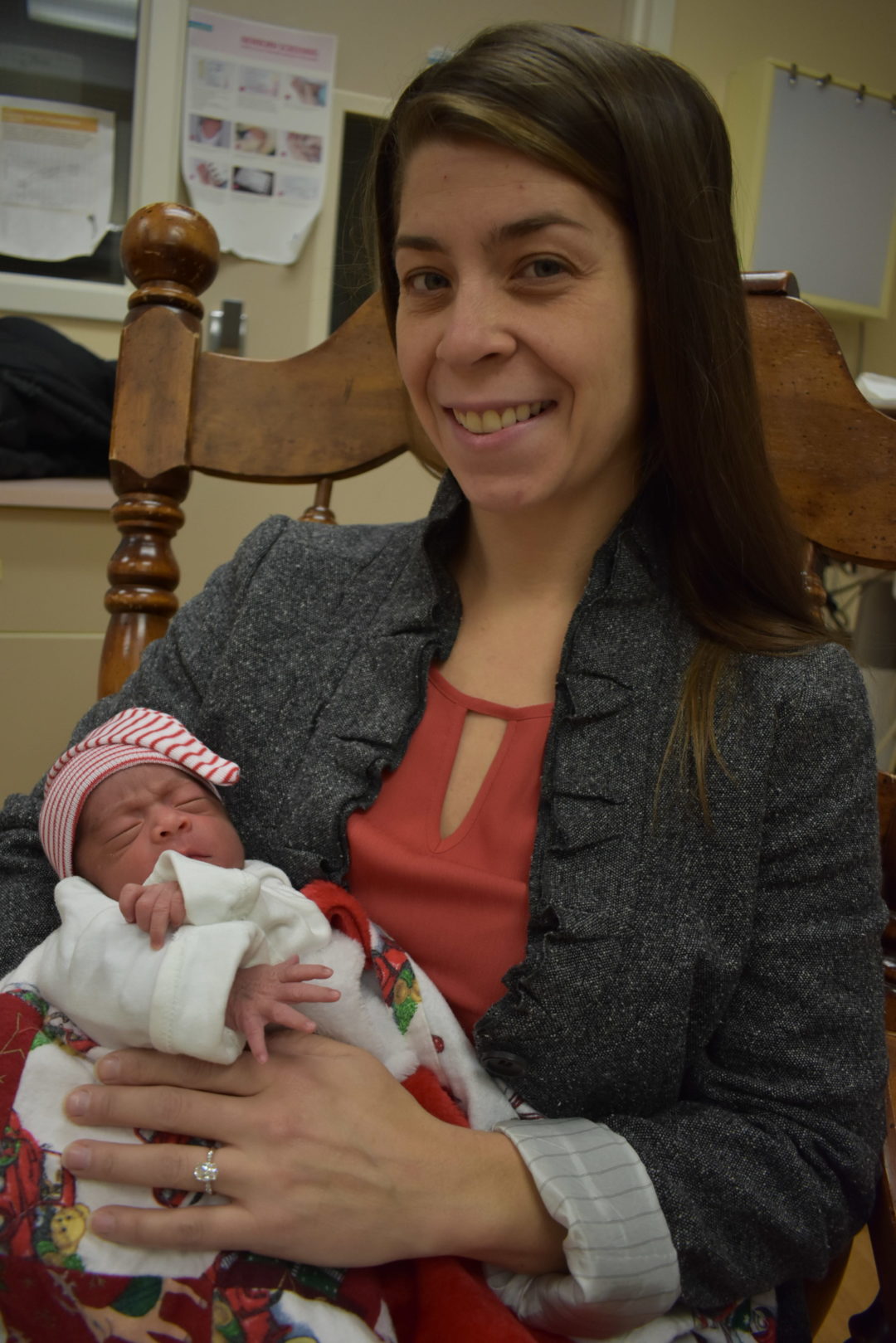 Register for the Ride
Riders may register the day of the event at Brothers Powersports in Bremerton, starting at 9 a.m. Kick stands up is at 10 a.m.
Riders may also register ahead of time or make an additional donation by calling Mason General Hospital Foundation at 360-427-3623.
Start: The Brothers Powersports, 5205 1st St, Bremerton, WA 98312
End: Mason General Hospital Main Parking Lot, 901 Mountain View Drive, Shelton, WA 98584