We're Looking For Great Physicians & Providers
An Invitation to Join Our Team!
Unique Career and Lifestyle Opportunities
Mason General Hospital & Family of Clinics invites you to escape to Washington State's best kept secret, where your backyard is the gateway to the Olympic Peninsula. MGH&FC is a hidden gem of a health system and you will shine as a valued member of our quality team of healthcare professionals.
We're Looking For Great Physicians & Providers:
Our Human Resources Team responds warmly to inquiries directly from providers.
Please email us at HumanResourcesGroupMail@masongeneral.com.
You may also call 360-427-9575.
Interested candidates are encouraged to apply online and attach a current CV, or fax one to 360-432-3267. Providing a phone number is helpful, and adding a note regarding your specific interest is also encouraged.
Featured Physician and Provider Openings
Harnessing the Power of Technology
MGH&FC has received the Most Wired Award for the 10th consecutive year in a row, as featured on the cover story for Hospitals & Health Networks Magazine. Mason General Hospital & Family of Clinics was named a "Most Wired Hospital" in 2017. This is the 10th straight year MGH&FC has received this prestigious designation given by the American Hospital Association's (AHA) Health Forum.
The survey of 698 participants examines how organizations are leveraging IT to improve performance for value-based health care in the areas of infrastructure, business and administrative management; quality and safety; and clinical integration.
Check out the cover story here.
Eric Moll, CEO of MGH&FC commented, "We are once again delighted to have received this outstanding recognition for the tenth consecutive year in a row! We are proud to offer a robust, cloud-based electronic health record system; integrated clinical decision support; telemedicine and virtual visits.

Moll added "We will soon launch disease registries and a data warehouse which means that we will build patient registries for common chronic conditions such as diabetes, and will be able to cross-reference the registries to identify the highest-risk patients and tailor our medical interventions to their specific health care conditions. The Most Wired award presents a strong alignment with our District's Strategic Vision of United Community, Empowered People, Exceptional Health. This was all made possible through the leadership of Tom Hornburg, our chief information officer, Dean Gushee, M.D, chief medical officer and their outstanding team members."
Detailed results of the survey and study can be found in the July issue of H&HN. For a full list of winners, visit www.hhnmag.com.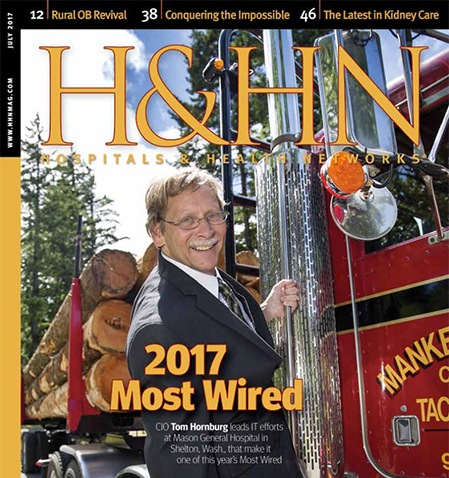 Strong Community Support
Mason General Hospital Foundation (MGHF) raises funds in support of Mason General Hospital & Family of Clinics (MGH&FC). It is the mission of Mason General Hospital Foundation to further the mission of Public Hospital District No.1 by enhancing the quality of healthcare enjoyed by patients of Mason County by providing financial support to Mason General Hospital & Family of Clinics. MGHF raises funds through a variety of community led endeavors. In addition, funds raised support medically related scholarships awarded by MGHF's Auxiliary and funding for the diagnosis and treatment of breast, cervical and other cancers through the Karen Hilburn Cancer Fund, as examples.
In addition, MGHF also supported the District's efforts to fund the capital repairs to the Shelton School District's Community Pool by providing stewardship assistance for over $100,000 in community contributions. We are thrilled to have such outstanding support from our community members in support of quality healthcare in Mason County.
We have over 80 in-house volunteers who participate in a variety of activities.
We continually recruit, train, and oversee the in-house volunteers through the Volunteer Services Department who breathe life into our mission of Patients First and our Vision of United Community, Empowered People, Exceptional Health.
Improved Processes & Quality
To improve processes and quality requires personal determination to continuously improve.

Lean Thinking is the personal and internal determination to continuously observe and improve a process (value stream). Therefore, all of us at MGH&FC strive for perfection in the services or products we provide for our patients or customers.
Value: the intrinsic worth of service or product as defined by the customer.

Value Stream: specific activities required to design, order, and provide a specific service or product from concept to delivery into the hands of the customer.

Perfection: complete elimination of waste in all activities that produce value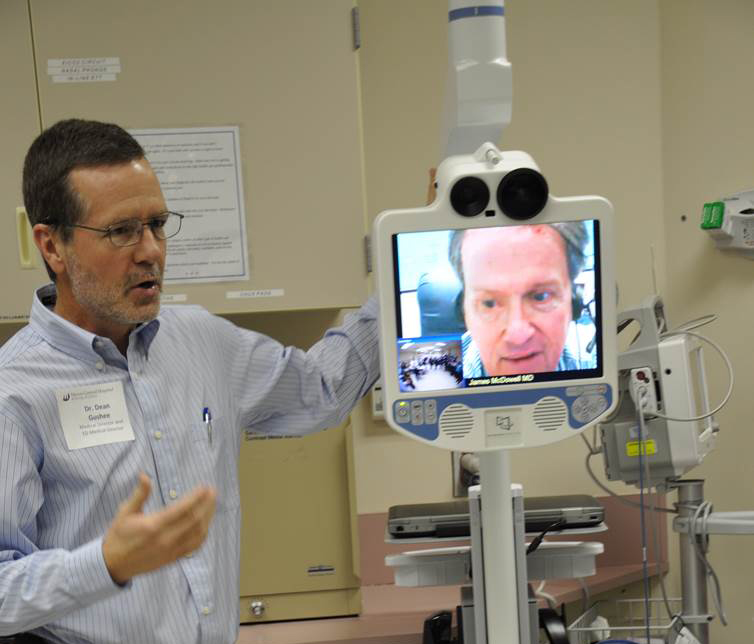 Mission
We put patients first. We provide quality care to assist the individuals of our community to restore and preserve their health. We conserve patient and community resources through a sustainable, financially viable, coordinated system of health care delivery.
A Word from our Providers and Clinic Staff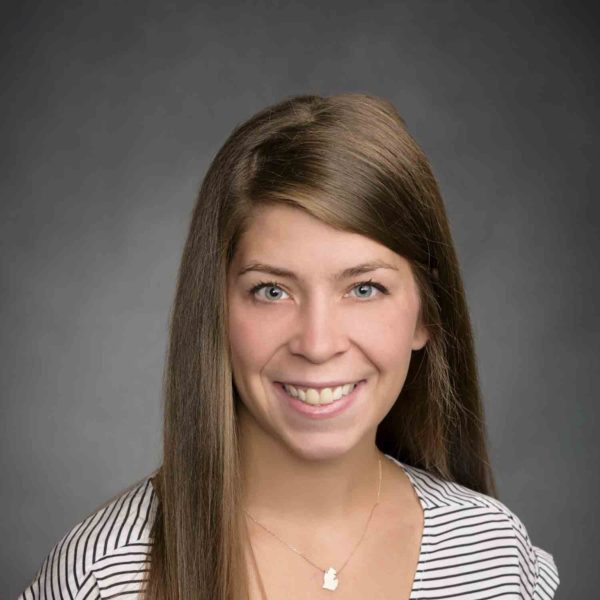 Dr. Andrea Martin
Clinic Provider, MGH Mountain View Women's Health
"Mason General Hospital and Family of Clinics is set off the main path just enough to be the gateway to the Olympic Peninsula. If the lush surroundings of canals, lakes, ocean, mountains, and valleys alone do not persuade, the commitment of our hospital to uniting the community will. Palpable is the progressive attitude of our administrators. Their drive for improvement encourages constant dialogue between all areas and at all levels of the hospital. Transparency and honesty are principle in that dialogue. Each change can have a sizeable impact, and each individual can feel empowered to be a part of that change. Leadership is encouraged at all levels to continue cultivating the dream. Just as much as our small size supports accountability, our atmosphere allows for autonomy, driving exceptional health. It is easy to achieve a work-life balance in our organization. For all these reasons and more, I am proud to be a part of Mason General Hospital."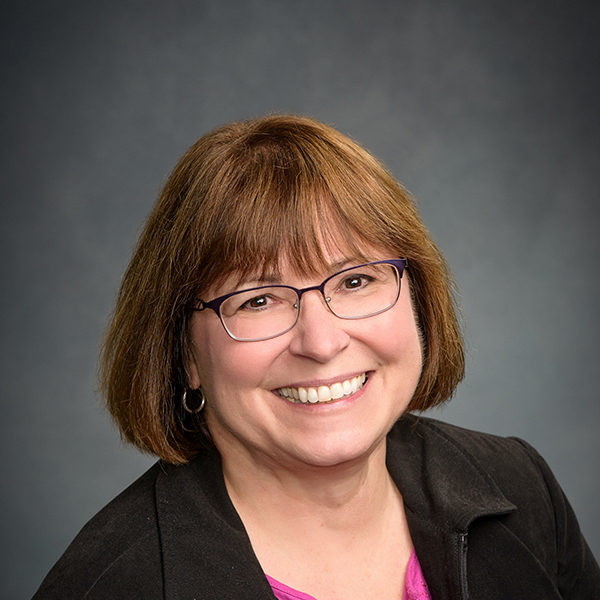 Peggy Moore
Clinic Manager, MGH Family Health, Ankle and Foot Clinic
"Even though the clinic(s) have undergone a lot of changes in recent years, Clinic staff and providers have handled the changes with grace and a willing spirit. Problem-solving and helping the staff is what I love. I do whatever I can to facilitate excellent patient care."
We are Proud of Our Employee Benefits!
Mason General Hospital & Family of Clinics Employees and Providers enjoy excellent benefits, including generous retirement contributions. We thought you might be interested in the indirect compensation the hospital provides for employees in addition to competitive pay:
Medical, Rx, Dental & Vision Benefits
Retirement
Life Insurance & AD&D
Earned Time
Flexible Spending Accounts
Employee Assistance Program
Voluntary Insurance Options
Continuing Education
Details on each program may be obtained from Human Resources.
The information on these pages is intended to be a summary only. Please note there are some differences between non-contract and union contract employees. Details on each program may be obtained from Human Resources. Contact us via email (link) or call us at (360) 427-9575.
What To Expect When You Apply
What happens after I provide MGH&FC with my CV?
How is the interview process conducted?
Should I provide references?
What should I expect from an on-site interview?
Recruiting for Mason General Hospital & Family of Clinics?
Thank you for your interest in assisting Mason General Hospital & Family of Clinics with our current vacancies. If you have an exceptional candidate that meets the criteria outlined in the openings, please email HumanResourcesGroupMail@masongeneral.com Subject: Recruiter, to confirm or establish a contract with your firm. Please do not send any CVs before clearing the name.
Email Us