MASON HEALTH PATIENTS CAN NOW RESERVE WALK-IN CLINIC APPOINTMENTS ONLINE
Release Date: Dec 07, 2020
SHELTON, WA – Mason Health is unveiling a new, easy way for patients to reserve their place in line at the Walk-In Clinic, located inside of Mason Clinic at 1701 N. 13th Street.
To check wait times at the Walk-In Clinic and reserve a place in line for non-emergent medical condition, visit www.masongeneral.com/clinics/wic and conveniently arrange your appointment.
Patients who arrive without an appointment will still be able to see a provider at the Walk-In Clinic, however, the new online scheduler allows patients to skip waiting rooms and long lines. Mason Health's aim is to keep patients as safe as possible and reduce the amount of time patients are indoors in a space with other sick patients.
A visit to the Walk-In Clinic is ideal if you are concerned about non-emergent illnesses or symptoms, such as an earache, rash or a minor cut or burn. The Walk-In Clinic is located inside of Mason Clinic at 1701 N. 13th Street and is open from 8:30 a.m. to 6 p.m., Monday through Friday, and 10 a.m. to 5 p.m., Saturday and Sunday. The Walk-In Clinic will be open on Christmas Eve during regular business hours and closed on Christmas Day.
If you believe you have a serious or life-threatening illness or injury that requires immediate attention, please visit the 24-hour Emergency Department at Mason General Hospital.
Mason Health, Public Hospital District No. 1 of Mason County, is certified by Det Norske Veritas (DNV) and is a licensed and accredited acute care hospital with a level four emergency trauma designation. There are more than 100 physicians on staff in 19 specialties. Mason Health now offers 3D Mammography Services. For more information on holiday hours visit www.MasonGeneral.com.
##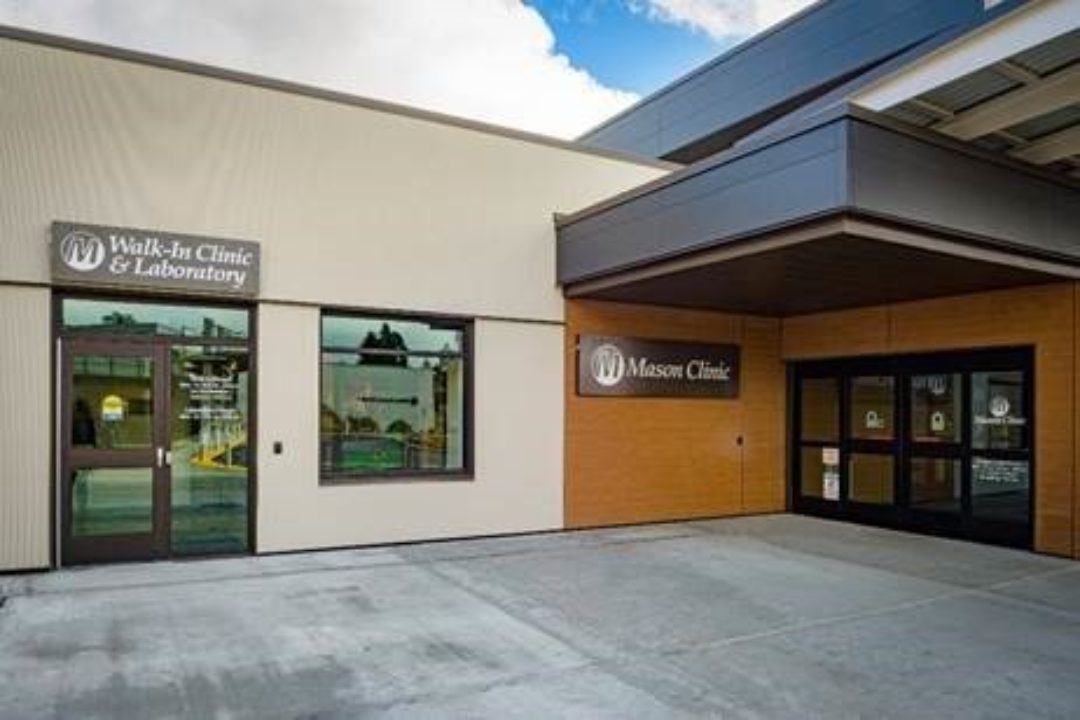 The Walk-In Clinic is located inside Mason Clinic. Access the clinic through the Mason Clinic Main Entrance during the week, and through the separate entrance on the weekends. Photo by Cooper Studios.