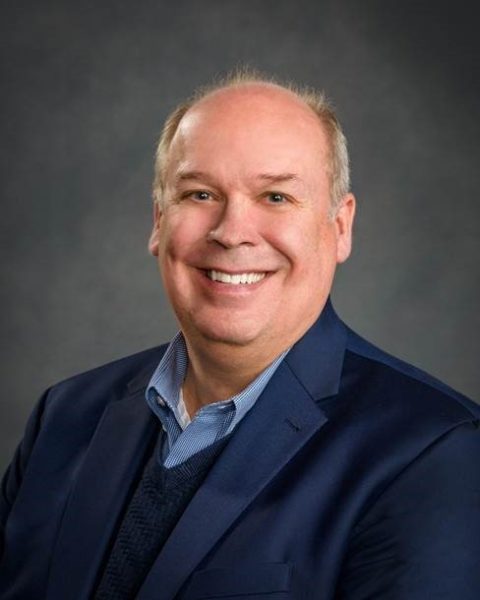 Sean Hazlett joined Mason Health's team as the District's new Director of Supply Chain in January 2022 and brought with him extensive supply chain experience in the health care sector, as well as a desire to return to his roots in the Pacific Northwest.
Hazlett, CMRP and a Certified Lean Six Sigma Green Belt, graduated in 2017 with a Bachelor of Science degree in Supply Chain Management, and in 2019 with a Master of Business Management, both from the University of Phoenix.
For the past five years, Hazlett has worked in Arizona for the Yuma Regional Medical Center as Director of Supply Chain Services. There, he introduced new procedures and workflows that increased efficiencies and optimized agreements to generate more than $12 million in savings.
He and his wife of 30 years, Rachel, decided to move back to Washington to be closer to their children and first grandchild.
"I look forward to bringing my experience to the table, especially during these challenging times," he said. "There is more understanding now of how critical supplies are to our future."
Environmental Stewardship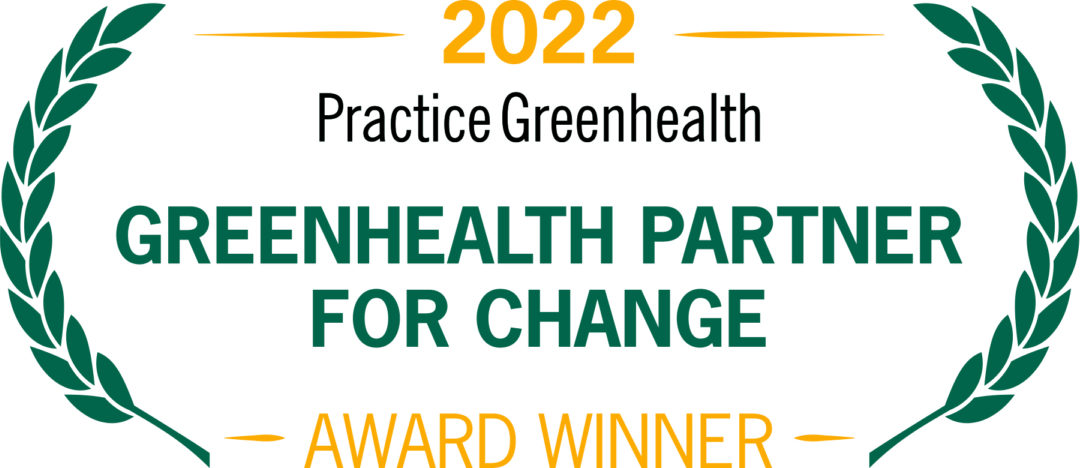 In 2021, Mason Health earned its first Environmental Excellence Award Partner for Change from Practice Greenhealth, the nation's leading organization dedicated to environmental sustainability in health care. The District won the award again in 2022.

Read more about the Practice Greenhealth award in the October 2021 issue of SCOPE magazine and in this press release.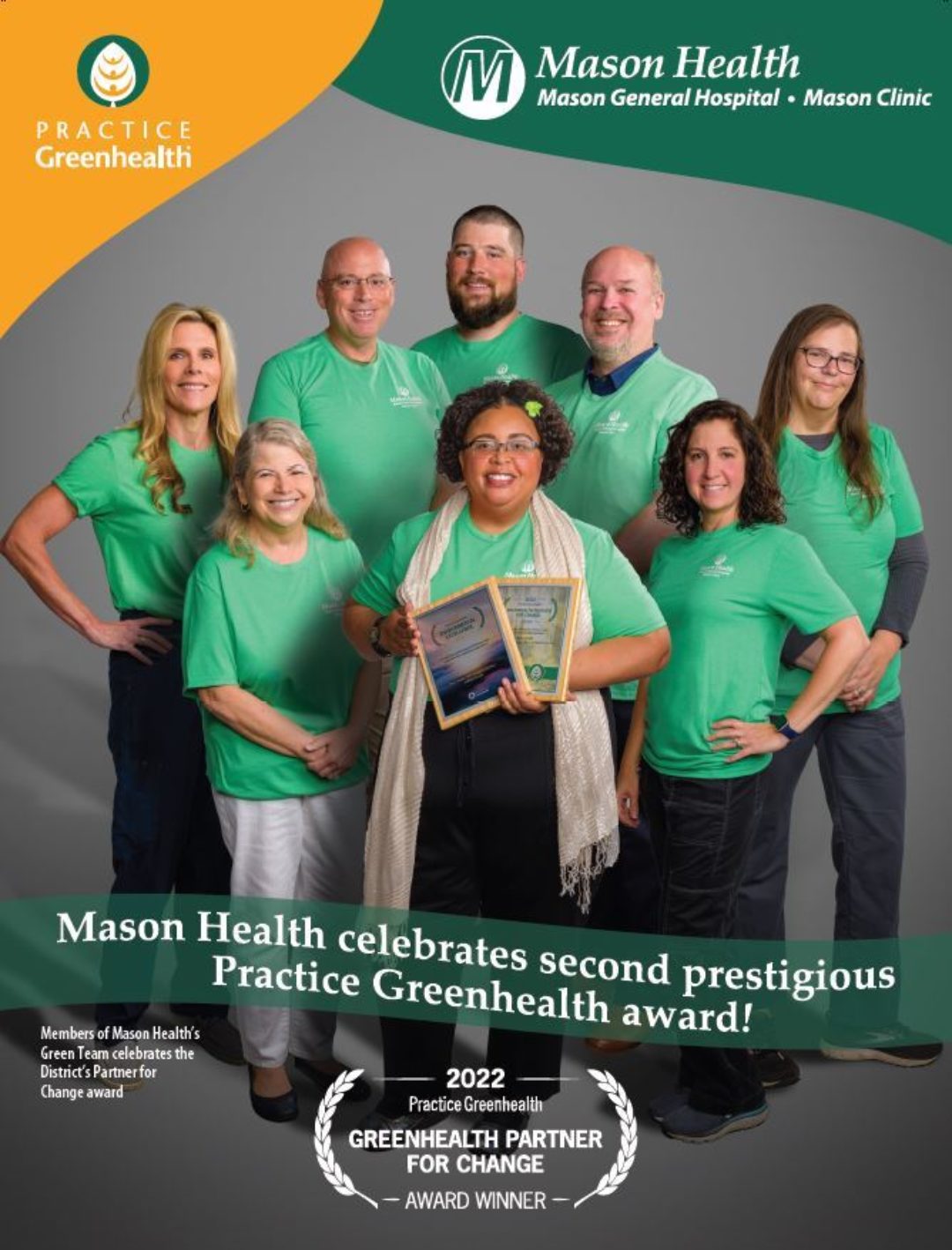 Composite Photo by Cooper Studios | Mason Health's Green Team, clockwise from left: Lori Genson, Intraoperative Services Manager; Patrick O'Neil, Director of Facilities Engineering; Trevor Madison, Environmental Services Manager; Sean Hazlett, Director of Supply Chain; Kim Cooper, Program Manager: Infection Prevention, Employee Health & Safety; Stephanie Gunter, PharmD, Pharmacy Manager; Jennifer Capps, Chief Development & Communications Officer; and Laura Grubb, Compliance Officer. Not pictured: Kevin Keller, Senior Director of Human Resources; Lindsay Roberts, Laboratory Manager; Ashlee Johnson, Culinary & Nutrition Services Manager; Matt Cummings, Culinary & Nutrition Services Supervisor; Jon Hornburg, Senior Accountant, and Won Lee, Database Administrative Analyst.