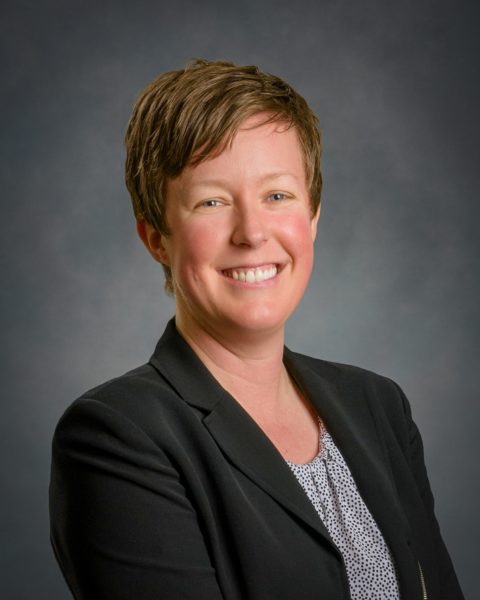 Nicole Eddins, PharmD, Senior Director of Ancillary Services, has been with Mason Health since 2011. Nicole graduated from the University of Washington with a Pharmacy Doctorate in 2005. She started working at Mason General Hospital as a staff pharmacist in 2011 and in 2012 became the Pharmacy Director. Nicole now serves as the Senior Director overseeing Pharmacy, Diagnostic Imaging, Lab, Culinary Nutrition Services, and Environmental Services. Nicole is a member of the Washington State Pharmacy Association. Outside of work, Nicole enjoys running, skiing, gardening, and being a mother to two beautiful daughters.
Health Care Champion 2021
Nicole Eddins, PharmD, was honored as a Health Care Champion by the Thurston County Chamber of Commerce and Thurston-Mason County Medical Society in August 2021. Click here or the video below to learn about her part in leading Mason Health's COVID-19 vaccination efforts.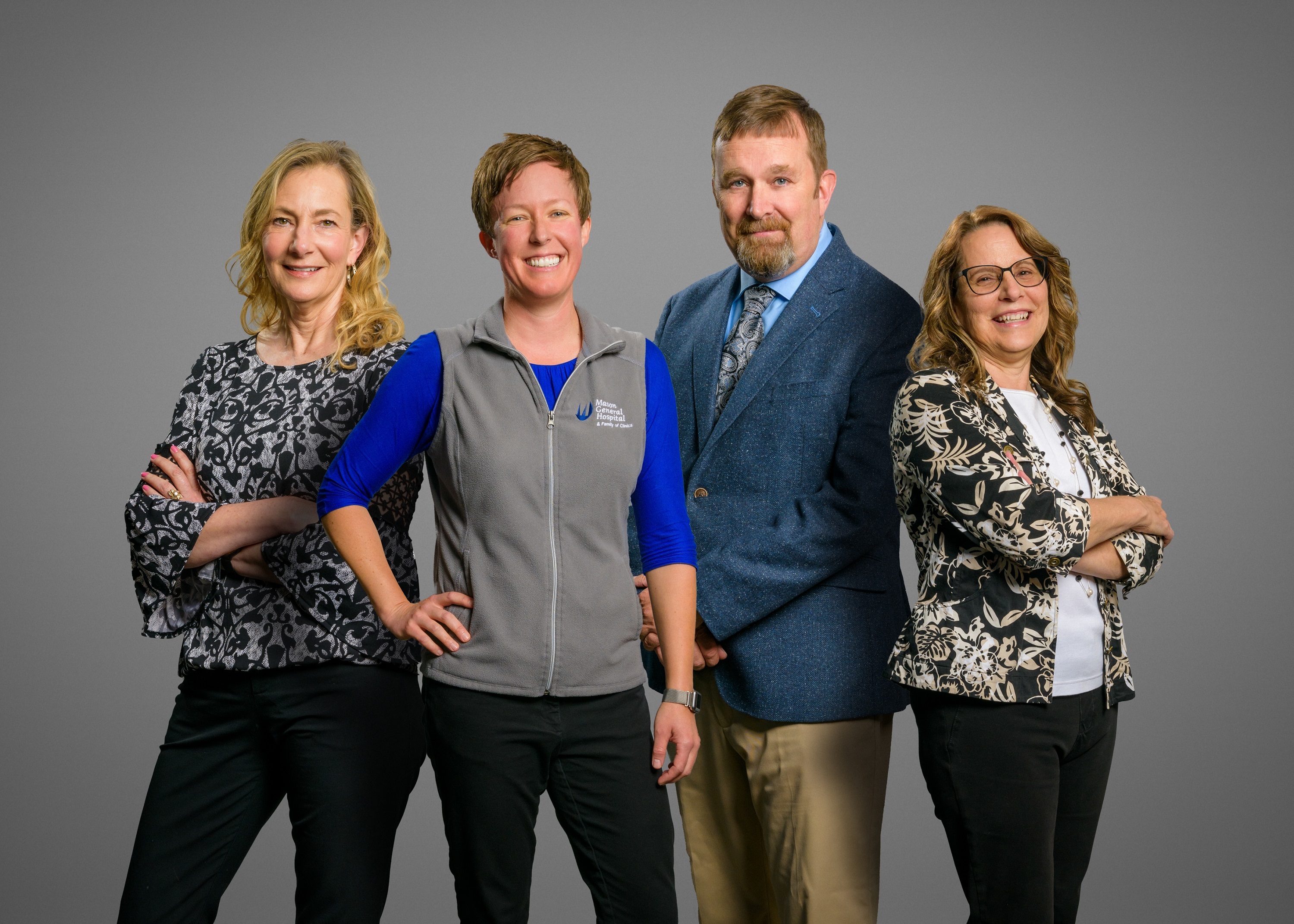 Left to right: Composite of Terri Gushee, RN, Mason Health Director of Population Health; Nicole Eddins, PharmD, Mason Health Senior Director of Ancillary Services; Dave Windom, Mason County Public Health Director; Lydia Buchheit, Mason County Public Health, Community Health Manager. Composite photo by Cooper Studios.
Individuals were photographed separately and with COVID-19 safety precautions.
Sustainability in Health Care
Mason Health Senior Leaders participated in a presentation on Dec. 9, 2021, for health care workers on sustainability of health care organizations. Click HERE or the image below to listen the presentation.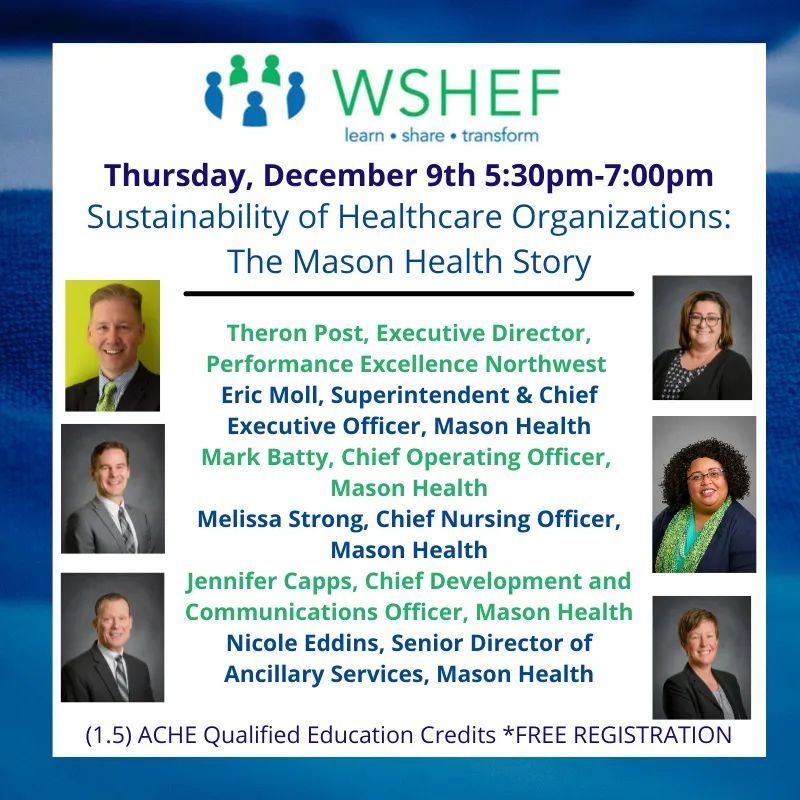 Community Involvement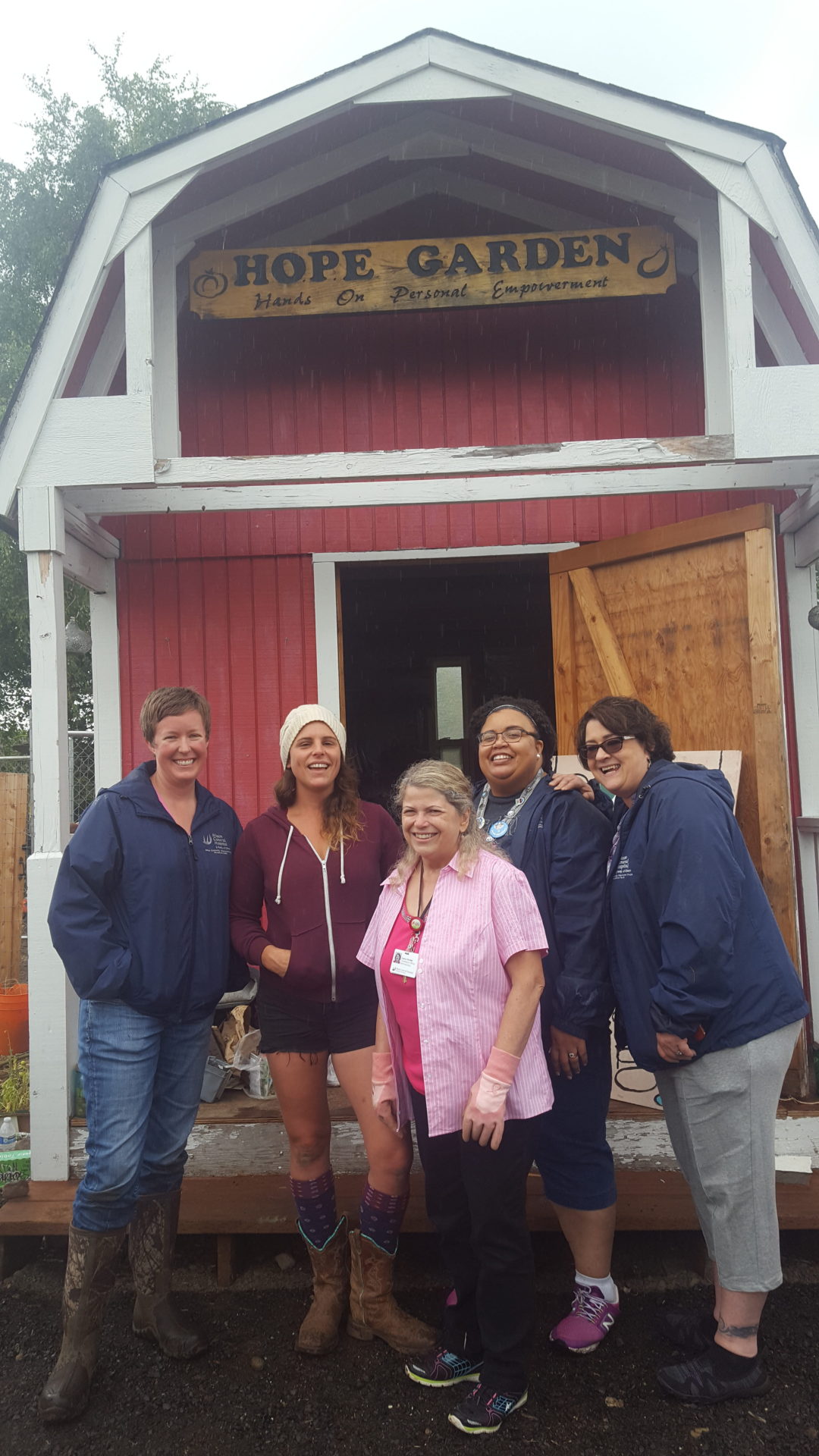 From left, Senior Director of Ancillary Services, Nicole Eddins, PharmD, HOPE Garden Executive Director Rachel Uberman, Compliance Officer Laura Grubb, Chief Development and Communication Officer Jennifer Capps and Chief Nursing Officer Melissa Strong participate in gardening at the HOPE Garden on the Mason General Hospital campus.