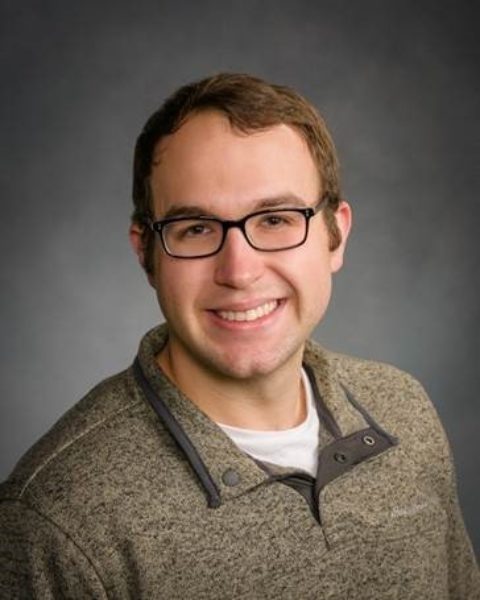 Morini joined Mason Health in August 2019. He grew up in Shelton and graduated from Shelton High School in 2012. He joined the U.S. Navy when he was 20 and served for five years. He was primarily stationed in San Antonio, Texas, and Camp Lejeune in North Carolina.
Morini wanted to work in the IT field but learned that he could not in the Navy because he is colorblind. He wanted to work in a field with skills that would transition well into the civilian world when he eventually left the military. He signed a contract to become a corpsman, and then completed surgery technical school in the Navy.
As a surgery tech, Morini scrubs in with surgeons and oversees all of the surgical equipment. Surgery techs become experts on surgical equipment and at times are an extra set of hands in the operating room. In the Navy, Morini also had the ability to suture wounds.
At Camp Lejeune, Morini's patients were retired or active military families, and many of the procedures involved sports orthopedic injuries or general surgery. The military base also ranked among the top in the nation for performing Cesarean sections, and Morini consequently gained vast experience working with C-section births. Now, Morini is the first surgery tech called in for C-section births at Mason General Hospital because of his experience.
Morini remembers coming to lunch at Mason Health with his mom, Shannon Barnhart, Director of Patient Access, as a teenager. When it came time to find a job outside of the Navy, he did not have to look far.
"I've known about Mason Health for a long time," he remarked. "When I was getting out of the Navy, everything was up in the air when I was deciding what I would do. My mother said, 'You know, we need surgery techs here.' It's nice to work near my mom."
Morini lives in Olympia with his brother and his beagle, Lily. He enjoys going to the gym, playing video games and spending time with his loved ones.
"I definitely enjoy the people I work with here," he said. "It's what makes it easy to come back every day. We're a family here. I have a lot of fun with my coworkers."