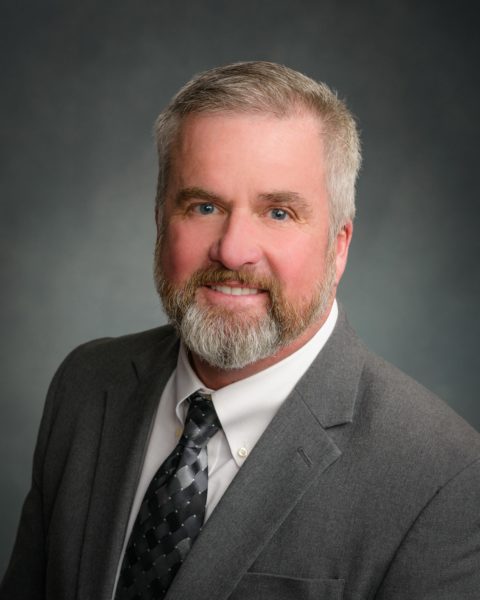 Darrin Moody joined the Board of Hospital Commissioners in February 2021. Previously, he had served as Police Chief of Shelton Police Department since 2015, retiring in January 2021. He has more than 34 years of service in public safety, primarily in California.
Commissioner Moody grew up in California, in the San Francisco Bay Area, and later moved to Monterey, where he graduated high school. He managed several restaurants after high school, and met his wife of 34 years, Mary Ann.
In 1987, he began his law enforcement career with the Modesto Police Department. In 1989, he took a job with the Fairfield Police Department to be closer to family.
During his career he has worked a variety of assignments including investigations, K9, SWAT, School Resource Officer, and he retired as a Captain. Commissioner Moody has also been involved in the United Way and other service organizations, including a period as the President of the Fairfield-Suisun Rotary Club. He and Mary Ann raised two children in Fairfield.
In 2014, Commissioner Moody and Mary Ann decided that he would retire from his law enforcement career at the Fairfield Police Department. They considered purchasing a restaurant in Truckee, California, but were outbid. A few months later, the Moodys discovered the Chief of Police job in the Shelton Police Department.
During his six years as the Chief of Police for the City of Shelton, Commissioner Moody's teams were able to accomplish many goals, including Shelton Police Department achieving State Accreditation for the first time Shelton's history. Moody has a master's degree in Homeland Security and is a graduate of the Police Executive Research Forum, Senior Management Institute. He retired from the Shelton Police Department in 2021, after 34 years in law enforcement. He and Mary Ann live in Shelton and enjoy time boating and hiking with the dogs.
*Please listen to this special discussion with Commissioner Moody and Mason Health CEO, Eric Moll, on iFiberOne News Radio: Listen Here