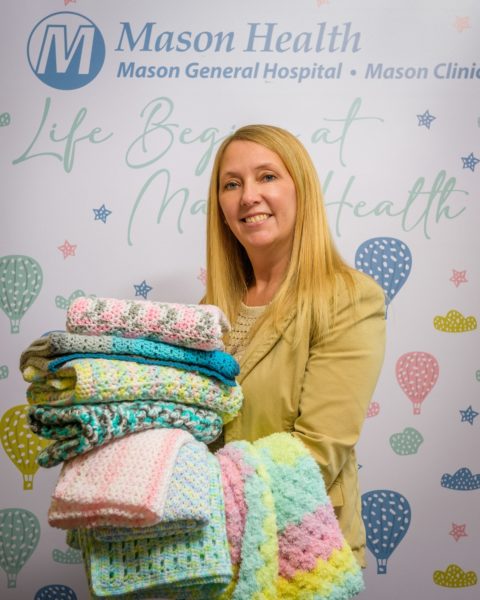 Brandy Amundson is a Washington native. She graduated from Chimacum High School and worked several years at a publishing company in Port Townsend after graduating. After starting a family, she spent a few years working the front office in the dental field.
In 2006, she moved to Mason County with her husband and two sons, where she spent 7 years in Public Health. She worked both in Community Health and Environmental Health Services, learning and working with the many programs that encompass Public Health.
Amundson joined The Mason Health team as the Business Office Supervisor in 2014. Over the past 14 years she has developed a passion for helping community members, striving to show that customer service matters across Mason Health, while working to continuously improve the quality of service provided to the community.
Brandy Amundson, Business Office Supervisor, donated these baby blankets to the Mason General Hospital Birth Center in January 2021. Every baby born at the Birth Center receives a free blanket.