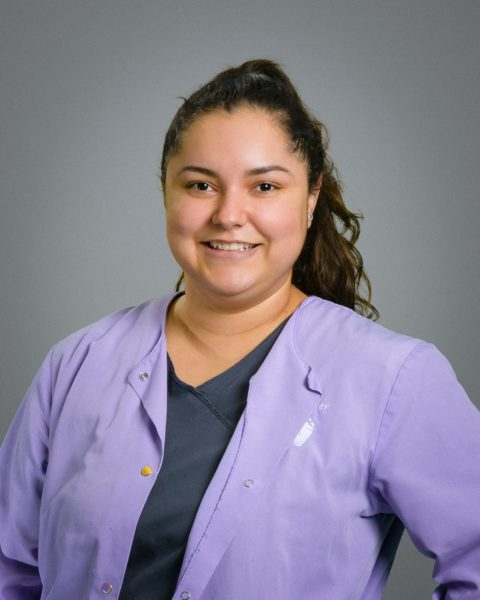 Blanca Rivas Perez officially started at Mason Health in 2016, in the Birth Center, as a Certified Nursing Assistant (CNA). However, her initial introduction to the Mason Health culture happened about 8 years ago.
For the first time, Blanca came to the organization when she was a freshman in high school. She took a job-shadowing opportunity as she felt, from a very young age, a desire to help people through nursing. In 2016, Blanca was hired by Mason Health as a CNA. From that point forward, she has never stopped admiring the community feel of the clinic that always inspired her to seek new ways of enhancing Mason Health experience for every patient.
Blanca moved to Shelton with her family in 2001, when she was 6 years old. Having Spanish as her first language helps her to provide interpreting services for the Spanish-speaking patients of Mason Health. In addition to this, Blanca does mainly CNA and secretary work at the Birth Center. She is currently planning on expanding her expertise at Mason General.
"I want to become a labor-and-delivery nurse here at Mason Health. This fall, I am starting my prerequisites for nursing. It will take me 3 years to get my degree. Hopefully, I can manage working and studying simultaneously."
Her field of choice in the nursing is based on her love for kids.
"I have 2 boys myself, 3-year-old and 1-year-old. I delivered them here, at our Birth Center. If I could do it all over again, I would not change a thing. I trust my coworkers completely."