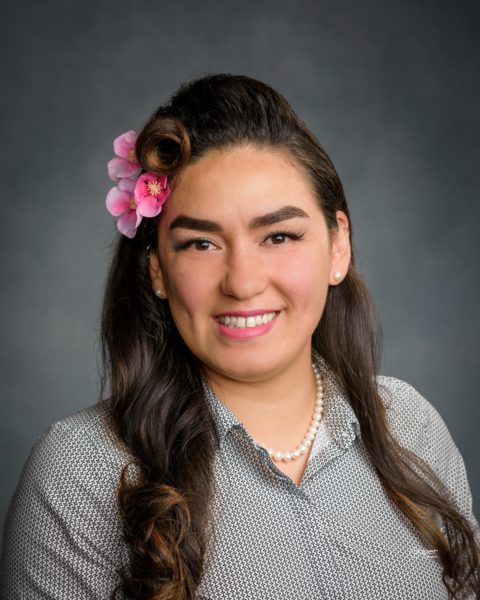 Smith has been in the nursing field for nearly 20 years, first starting out as a certified nursing assistant (CNA) right after she graduated high school. She joined the Mason Health team in December 2019.
"There are so many amazing people at Mason Health, so I am kind of shocked to receive this honor," Smith said. "I have always really just liked to help people. Being a nurse in the Emergency Department is so interesting and so educational. We debunk a lot of old wives' tales, like applying honey to a burn. Never do that. The fact that I am always learning keeps me going."
Smith's father was in the U.S. Navy, so she lived in Utah, Texas, Oregon and Arizona. For a period of time while Smith was in middle school, the family lived in Bremerton. They fell in love with the area, so her parents bought 12 acres in Grapeview with the intent to retire in the Pacific Northwest someday.
In high school, Smith was not interested in the "typical" fast food jobs that her peers had. She worked as a hostess for a restaurant, but at a career fair she heard about CNA certification and was very interested. She earned her CNA credentials and started to work in a nursing home, which she thoroughly enjoyed: "I found it extremely rewarding," she said. "The patients and staff become like your second family."
When she turned 20, Smith pursued a Licensed Practical Nurse (LPN) certification, and after five years, she progressed and obtained her Registered Nurse (RN) credentials. She has been a registered nurse for almost 11 years. She is currently in school for her Bachelors of Science Degree in Nursing (BSN).
As a nurse, she has traveled extensively, working as a travel nurse. She moved from Honolulu back to Washington at the end of 2019 to be closer to her parents. Initially, she worked at a different hospital system in the area, but the behind-the-scenes environment was "ridiculous" and so she applied for a part-time position at Mason Health. She has been working full-time for Mason Health since August 2020.